Debranding tactic resulted in one-year price increase of 2,600% for epilepsy medication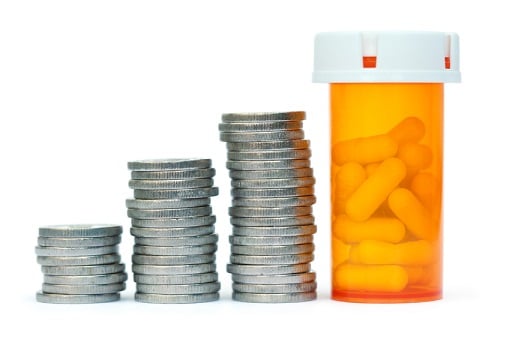 US drug-maker Pfizer, along with distributor Flynn Pharma, have been fined a record 89.4 million pounds ($149.6 million) by British regulators for jacking up the price of an epilepsy drug by as much as 2,600%, according to the Toronto
Star
.
The Competition and Markets Authority issued the sanction as punishment for "excessive and unfair prices" charged. Pfizer was required to pay 84.2 million pounds ($140.9 million), while Flynn Pharma's fine was 5.2 million pounds ($8.7 million).
"This is the highest fine the CMA has imposed and it sends out a clear message to the sector that we are determined to crack down on such behaviour and to protect customers, including the NHS (National Health Service), and taxpayers from being exploited," Philip Marsden, chairman of the case decision group for the investigation, said in a statement.
According to the regulator, the firms eliminated the official brand of Epanutin, Pfizer's name for phenytoin sodium capsules, to deliberately put up the price. The result: an increase in NHS billing for phenytoin sodium from 2 million pounds in 2012 to 50 million pounds in 2013. The drug is used by 48,000 patients in Britain.
"The companies deliberately exploited the opportunity offered by de-branding to hike up the price for a drug which is relied upon by many thousands of patients," Marsden said.
Pfizer and Flynn Pharma are both planning to appeal the ruling. According to Pfizer, Epanutin was a loss-generating product, and its deal with Flynn Pharma allowed more patients to secure supplies of the drug.
"In this transaction, and in all of our business operations, we approached this divestment with integrity, and believe it fully complies with established competition law," Pfizer said, adding that the increased price was still 25% to 40% lower than that of an equivalent medicine from another NHS supplier.
"The ruling highlights real policy and legal issues concerning the respective roles of both the Department of Health and the CMA, in regulating the price of pharmaceutical products in the UK," the company said. "Pfizer will seek clarity on these issues as part of the appeal process."
The Pfizer case is the latest in a string of regulator crackdowns on ballooning drug prices, which pharma companies say are necessitated by years-long research and product development. Drug-maker Mylan recently said it would pay US$465 million to settle allegations that it overbilled the US Medicaid program for its allergy-counteracting EpiPen. In an older case, former Turing Pharmaceuticals CEO Martin Shkreli ordered a 5,000% increase in the price of Daraprim, the only approved treatment for toxoplasmosis, which is a potentially lethal parasitic infection that mainly affects pregnant women, cancer patients, and AIDS sufferers.
Related stories:
Pfizer loses appeal to lock out generic drug from major competitor
Mylan CEO grilled on EpiPen price gouging