National figures show benefits of price reductions, but pandemic presents wake-up call for industry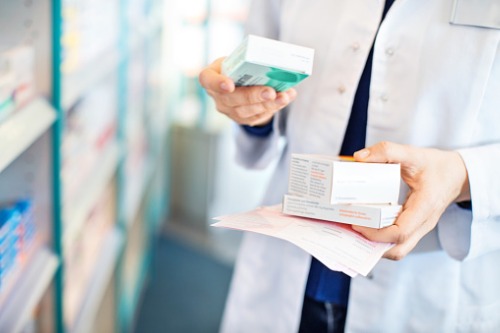 Over the first half of a multi-year agreement struck between the pan-Canadian Pharmaceutical Alliance (pCPA) and the Canadian Generic Pharmaceutical Association (CGPA) has helped Canadians save nearly $2 billion in prescription drug costs – but the industry is sounding the alarm on risks to the sustainability of Canada's drug supply.
In a statement, the CGPA noted that under the five-year agreement that took effect on April 1, 2018, the prices of nearly 70 of the most commonly prescribed drugs in Canada were slashed by anywhere between 25% and 50%. The price cuts were applied across all federal government drug plans, as well as all Canadian provinces and territories except for Quebec.
Because of those price reductions, the CGPA said, Canadians have been able to benefit from drugs with overall discounts of up to 90% compared to the price of their brand-name equivalents.
Citing data from the Patented Medicine Prices Review Board (PMPRB), the CGPA said the average price of generic prescription medicines in Canada has declined by nearly 60% since 2007, and the prices of certain top-selling generics have dropped by 80% on average.
"Canada's generic pharmaceutical industry continues to make an essential contribution to affordable patient care in Canada," CGPA President Jim Keon said in a statement. "We are, however, growing concerned about the impact of years of price cuts on the sustainability of domestic manufacturing capacity, and the ongoing continuity of Canada's supply of prescription medicines."
According to the CGPA, the massive price cuts that have crept in over the years have resulted in new cost structures for generic pharmaceutical firms. Because of that, more of Canada's drug supply today originates from lower-cost jurisdictions such as China and India, the association said, adding that nearly three quarters of all prescriptions in Canada are filled with generic medicines.
While the supply of generic pharmaceuticals needed for everyday maladies as well as those needed to treat patients with COVID-19 have continued to flow through for Canadians, Keon said the pandemic has revealed areas that can be improved to help ensure the sustainability of the supply of medicines.
"COVID-19 has been a wakeup call for governments, healthcare professionals and the public about Canada's increasing reliance on imports," Keon said. "Moving forward there must be a recognition that sustainable pricing levels are needed to maintain the continuity of supply for Canadians."