Savings could be passed on through lower premiums or expanded coverage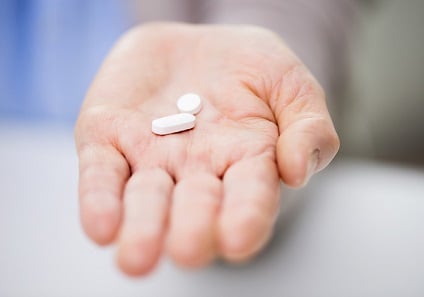 The youth pharmacare program proposed by Ontario could lead to "significant changes" to employee benefit programs, according to the province's insurance industry.
The program, as proposed, would give Ontarians younger than 25 years old free access to around 4,400 prescription drugs, according to
CBC News
.
If approved, the program could unburden insurance providers from covering those medications through benefit plans, potentially leading to lower premiums or wider coverage.
"I can't think of any analogous policy initiative that would have as much of an impact," Canadian Life and Health Insurance Association (CLHIA) President and CEO Frank Swedlove told the news outlet.
He said the proposal presents significant savings possibilities, though it's too early to determine the extent of such savings.
The Ontario government has estimated the program's cost at $465 million annually. Health Minister Eric Hoskins has said that there will be discussions to ensure that the resulting relief for insurance companies and employers providing benefit plans is not wasted.
"We will be setting up a process — a table, with insurers, with employers, with employees, other stakeholders — to ensure that those savings are passed on," Hoskins told reporters at a Toronto recreation centre.
According to Hoskins, around two thirds of Ontario benefit plans have employers covering upfront costs of medication, as well as administrative fees to process those purchases. If the youth pharmacare program were to push through, those employers would feel it most acutely, and current overhead costs relating to those transactions would essentially be wiped out.
While the proposal is not yet approved, some groups are already thinking of new areas of health coverage where the savings could go. Among them is Conceivable Dreams, a group of patients and clinicians who advocate for expanded access to fertility treatments in Ontario.
The provincial government currently provides aid for an initial round of in vitro fertilization (IVF), which is beneficial to the one in six Ontarians who must deal with infertility at some point. However, Conceivable Dreams President Danielle Xavier thinks employers and insurers should help improve access to those treatments.
"In this circumstance, it would be the employers and benefit providers who could do this and really make a substantial difference," Xavier said.
The CLHIA has weighed in by saying employers and providers will have the final say. However, the association expects widespread changes in Ontario, where the insurance marketplace is competitive.
"I would expect essentially all supplementary health plans in Ontario would be affected by this," Swedlove said.
Related stories:
Is Ontario budget the first step towards national Pharmacare?
Increased hepatitis C coverage offers limited relief to plan sponsors