Reports indicate that the provincial health ministry isn't doing enough to deter and punish offenders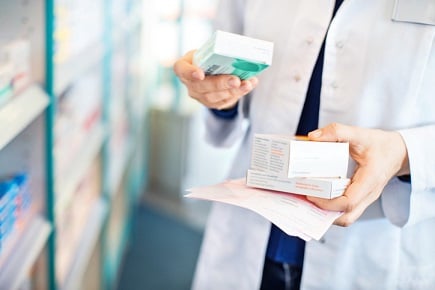 The Canadian government's campaign to reduce public drug spending has been concentrated on one contentious assumption: that drug prices are inflated and have to come down. Different voices have weighed in, from policy experts to industry representatives, to support or contest the assertion.
But as the debate around drug prices continues to rage, at least one province may be overlooking another major cause of wasted public-health dollars: pharmacy fraud.
Citing Karen Voin from the Canadian Life and Health Insurance Association (CLHIA), freelance journalist Josh Dehaas said the industry believes anywhere from 2% to 10% of all health-care dollars are lost to fraud yearly.
"Even if you take the conservative estimate — 2 per cent — and apply it to Ontario's $5.9-billion public drug plan system, it works out to $118 million lost each year," Dehaas said in an analysis piece published by TVO. According to a recent report from Auditor General Bonnie Lysyk, the Ontario Ministry of Health and Long-Term Care is recouping only around $5 million a year — which includes fake billing and money paid out in error — from pharmacy inspections. In 2015-2016, it reportedly missed $3.9 million in inappropriate billing.
"[T]he auditor general's office looked at ministry records for 2015-16 and found that $951,900 worth of prescriptions had been paid out for dead people," Dehaas said. "The ministry recovered just $42,365 of that."
While many such claims result from long-term care homes failing to inform pharmacies of a resident's passing, the lack of effort to detect and deter incorrect payouts may encourage dishonest pharmacists to continue billing for patients even after their death.
The provincial health ministry also did not submit any reports of suspected fraud to the Ontario Provincial Police (OPP) from 2013 to 2015. In the next period (2015-2016), it reported only two cases.
After the OPP asked why no files were being sent in for investigation, the ministry forwarded 13 cases. In some cases, pharmacies couldn't show proof that they'd purchased drugs they'd billed the province for. In others, doctors denied prescribing drugs that pharmacies claimed to have dispensed. The OPP determined that eight of the cases were too old to look into.
The Ontario College of Pharmacists, the industry self-regulator, has also been inconsistent in cancelling the licenses of erring pharmacists, Dehaas said.
"While the college says it doesn't investigate fraud or keep statistics on fraud, it does investigate 'professional misconduct,' which includes 'improper billing practices,"' he said. "But it's unclear whether the punishments for such infractions are enough to deter would-be fraudsters: while some pharmacists permanently lose their right to practise, others don't."
Related stories:
Expert claims 'fake drug crisis' being used to force health policies
CLHIA applauds added transparency from Quebec's pharmacies