Poll reveals worsening state of mental wellness during first year of pandemic emergency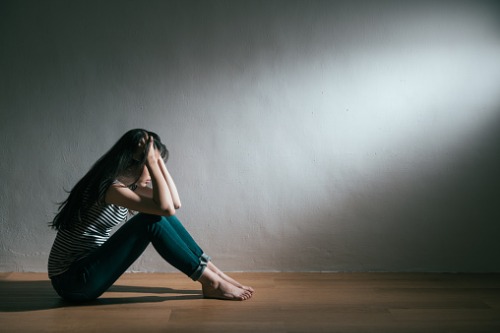 The COVID-19 pandemic has put enormous psychological strain on Canadians, and it's pushing Ontarians to their mental breaking point as well.
According to the latest Pollara polling data commissioned by the Canadian Mental Health Association (CMHA) Ontario Division, just a third (35%) of roughly 1,000 Ontarians surveyed rated their current state 'very good' or 'excellent' in terms of mental health, a substantial decrease from the 52% reading from the first poll conducted last May.
Contributing to Ontarians' dire psychological straits is a troubling pattern of loneliness, with more than half (57%) saying they've gotten lonelier since the pandemic began. Nearly half (47%) wished they had someone to talk to, and over a third (36%) said they were often, very often, or almost always lonely.
Continuing concerns about COVID-19 also appear to be a factor. More than four fifths (84%) said they are concerned about new strains of the virus, and nearly the same number expressed worries over people not physically distancing (81%) or not taking proper precautions (77%). Against that backdrop, a majority of respondents remain concerned that someone they know may catch the virus (78%) and that the pandemic is negatively impacting others' mental health (79%).
The upshot has been climate of anxiety and stress across the province. More than one in three Ontarians (36%) said they're suffering from high or very high stress levels, and nearly the same number (35%) were plagued by high or very high anxiety. One in six (17%) said they're always or very often depressed, while more than one quarter of respondents (27%) said they're increasingly turning to substances in an effort to cope.
The consensus view that the pandemic will leave Ontario in a serious mental health crisis has also gotten stronger, with four fifths (80%) of Ontarians holding that view now compared to just two thirds (66%) in August.
"When we decided to start surveying Ontarians a year ago, we were worried about the mental health fallout of the pandemic," said CMHA Ontario CEO Camille Quenneville. "Now, the results of this latest poll show that people are having more trouble coping with the effects of the pandemic. The need for more supports has never been more clear."