Subscription service allow professionals to link clients to virtual clinic and access to medical care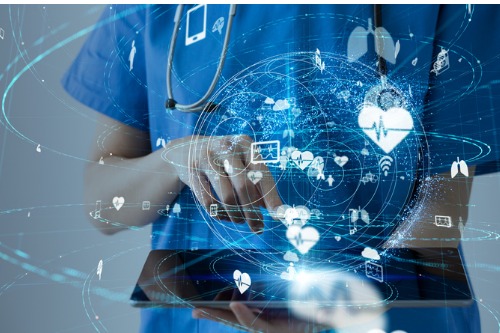 An online health hub has set out to bring individual wellbeing and financial wellness together in a holistic package that's easily accessible for advisors, agents and clients.
Mike Kennedy, managing director of Health Portfolio, believes client health is too often overlooked and that life and health professionals, as well as financial planners, should be doing all they can to help people get and stay healthy.
The monthly subscription service is designed to add to an advisor's armoury when it comes to adding value and mitigating risk. It offers a virtual clinic for those who don't have time to go to a walk-in or don't want to sit for two hours waiting for access to a health professional.
Instead, they can access medical care through the hub, which also provides access to prescription information, counsellors for mental health, help with lifestyle changes, diet and exercise, and information helping you prepare for a diagnostic test. It also helps people find resources in their community for aging parents or for childcare.
He told WP: "My background is on the health side and one of things I've been working on is the role that prevention and risk management have in safeguarding against loss and improving health.
"It really struck me that it's a very similar conversation that advisors have with clients in that financial planning incorporates prevention and risk management to safeguard against loss to preserve wealth.
"To me the overlap, the opportunity, is for advisors to extend that risk management conversation and help clients identify what lifestyle they have and want. It's then about a conversation on not just growing wealth to fund that lifestyle but also to plan their health so they are able to enjoy their wealth through their target lifestyle."
Kennedy added that Health Portfolio can be customised so the site looks and feels like it's coming from the advisor, giving them the chance to deepen the relationship with their client without having to do more work.
Some professionals have offered it to individual clients as a value-add, while others are offering it to clients as an optional part of planning. In business for two years, Kennedy said that demos have proven a great introduction to the service.
He said: "The response has been great and I think it's the right time. We've seen financial wellness in the news quite frequently and you also see wellness frequently but not a link between the two.
"The interest really seems to be how do I help my client get access to something that really is part of the planning conversation they want to be having without it costing a lot of time and effort?"