The scaleback of a youth pharmacare program launched just last year leaves at least one household in the lurch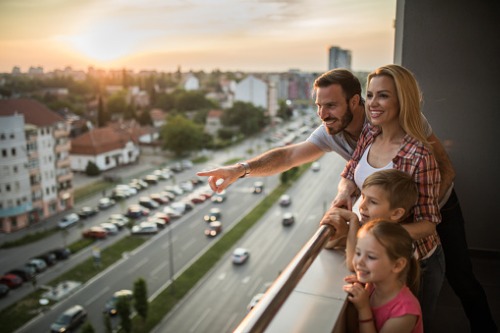 As Ontario's Ford government scales back a provincial youth pharmacare program launched just last year, one Ottawa family is concerned about the "huge financial strain" they'll face from paying more out-of-pocket for their son's expensive medication.
The OHIP+ program, as originally implemented by the Liberals on January 1, 2018, provides free coverage for more than 4,400 drugs to children and youth up to age 24. But beginning April 1, that relief will only be extended to those who are not covered by private insurance; those with private coverage will have to revert back to such plans.
"It means parents like Andrew McDermott and Karin Selst-McDermott will have to pay for what isn't covered under their private plan," reported CBC News.
"My stomach just fell. I know what it was like to pay those co-pays," Andrew McDermott told the news outlet. "It was a huge financial strain on our family, with only one income."
Andrew had to give up his job after a life-changing diagnosis: their youngest son, Tommy, was found to have a gene mutation that caused his kidneys to shut down. At just 1 ½ years old, the boy had to get his kidneys removed and be put on dialysis. Two years after getting a new one from a live donor, he is still recovering.
According to Selst-McDermott, the medications her son takes, including ones to prevent his body from rejecting the organ, cost around $1,000 a month. While her insurance will cover most of that cost, the family will have to shoulder around $200 monthly — not a huge sum, but a significant bite out of the already-tight budget that the family said they have to work with.
"We're going from a budget that we're barely able to keep, to now we're definitely going into debt," Selst-McDermott told CBC News. The couple questioned the government's decision to exclude those with private plans from OHIP+, wishing that it had instead chosen to look at household income.
In a statement, Ontario Ministry of Health and Long-Term Care spokesperson David Jensen said the new system will help taxpayers by focusing resources on those who need them the most.
"Households with high out-of-pocket prescription drug expenses, that include children and youth who are covered under a private plan, can apply to the Trillium Drug Program," Jensen said. He noted that the Trillium program is open to all OHIP-insured Ontarians whose prescription drug spending is high compared to their household income.
But according to the couple, taking advantage of that program would leave them with a deductible that's about the same amount as what they must pay for their son's prescriptions over a year.
"We're going to survive because that's what we have to do as a family, but it's just an enormous stress," Andrew said