Man who settled probes and helped put bailout problems behind firm set to move into retirement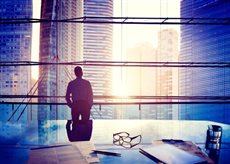 The man who helped steer American International Group (AIG) through troubled waters is moving into retirement.

Tom Russo, 72, has worked as the company's general counsel since 2010 and helped the firm negotiate the end of its US bailout. Now, however, he plans to move on, with details revealed by the company's chief executive officer Peter Hancock in a company email.
According to a Bloomberg report, Russo was previously a top attorney at Lehman Brothers until the company went bankrupt in 2008. He played a key role in helping the company negotiate with the treasury department and Federal Reserve Bank of New York and aided the CEO in what was a $182.3 billion rescue.

Meanwhile, at AIG, he aided the company in negotiating a billion-dollar deal with investors that had accused the company of misleading them about risks related to sub-prime mortgages. He was also able to win a settlement with Bank of America that reimbursed the insurer more than $600 million after losses on home loans.

In addition, during his tenure, AIG was able to resolve a case filed by a university related to claims that students at the university, to which the insurer had sold coverage, had allegedly sexually assaulted a stripper.

In the company email, Hancock noted that he would miss Russo as both an advisor and friend.