Toronto start-up launches PolicyAdvisor.com, which aims to 'take away the pain' of searching for life insurance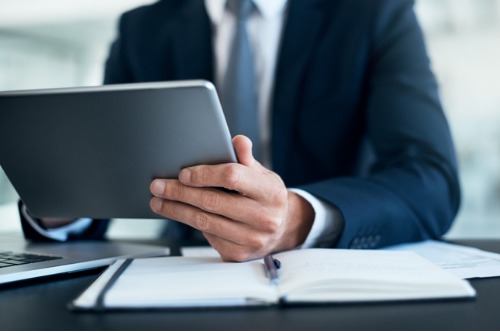 A Toronto start-up has today launched PolicyAdvisor.com, an online marketplace for Canadians that aims to "take away the pain" of searching for life insurance, critical illness insurance and mortgage protection products.
According to a recent RBC study, 40% of Canadians do not have life insurance and the 60% that are insured are anxious about their family's financial security in case of unforeseen life events.
PolicyAdvisor.com aims to relieve this anxiety with easier access to financial wellness and protection through cutting-edge web applications and curated personalized advice.
The start-up sells polices to individual consumers from 16 of the country's most trusted insurers and said it aims to "augment human advice with digital tools". The firm said it takes about 10 minutes to sign up and select a product, and then the firm's advisors take over the processing.
PolicyAdvisor.com is also mobile first and is now live in Ontario with plans for a Canada-wide launch. Its site includes a magazine section that is being constantly updated with "jargon-free" insurance news and guides.
Jiten Puri, PolicyAdvisor.com's CEO and founder, said the reasons for the damning statistics quickly became clear and propelled the start-up's business model.
He told LHP: "As we navigated through customer interactions and industry practitioners, it was quite obvious that there are a few reasons [for the figures]. The products are complex, they are very hard for consumers to understand and the brokers, the financial advisors, haven't really evolved at the pace the technology has moved at."
Puri said the industry had lagged behind others, with consumers still required to attend numerous face-to-face meetings.
"We wanted to help the attempt to change that," he said. "These solutions have started emerging in other parts of the world and Canada hasn't quite seen this level of innovation. That's why we wanted to bring this to Canada."
Puri, a former investment banker with Morgan Stanley, believes the life insurance industry is overdue a shake-up, believing it's needlessly complicated with products cloaked in secrecy.
He added: "We're here to play matchmaker, connecting Canadians to insurance products that suit their needs, all in the few minutes you spend on your phone in a parking lot, subway car, or grocery checkout line."
Puri believes people will feel more engaged with the online process and the clear-cut choices it offers. He points to the number of women who have come to the site already as evidence that it provides the ability for them to interact at the time and place of their choosing.
The interface has been developed after discussions with hundreds of insurance customers, financial advisors, insurance companies and other market participants. The company also offers "real-world advice" from experienced licensed brokers working behind the scenes, who clients can speak to online, on the phone, or through video. About 70% of the traffic so far is via mobile.
Puri said: "Consumers are seeking mobile journeys. They want to be able to do it on their tablet and mobile devices. We give them access and take away the pain that would have been necessitated if they had to sign up to multiple face-face interactions."