Partnership with Montreal-based Breathe Life offers quick-fire online solution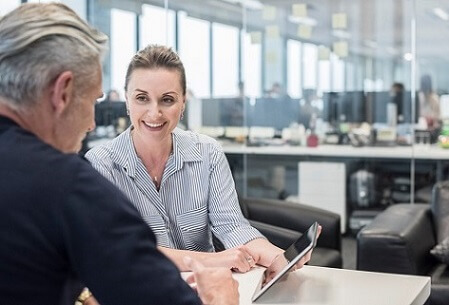 The National Bank Insurance's link-up with Breathe Life will "empower" clients to choose when and how they want to purchase products.
That's the view of Peter D. Thompson, Senior Vice President, Insurance and President, National Bank Insurance, after the bank secured a partnership with the Montreal-based InsurTech firm, which specialises in developing direct online insurance distribution solutions.
Thompson believes that by joining forces with Breathe Life, National Bank can accelerate the availability of more secure and frictionless life insurance products to consumers directly online.
The solution is designed by Breathe Life and is offered via a network of dedicated licensed agents to National Bank Insurance Firm Inc. It features an integrated single-session quote creation and application process and includes up to $30,000 coverage in the event of a critical illness diagnosis and up to $750,000 coverage eligibility.
Other features of National Bank's life insurance product include flexible temporary coverage for 10-20-year terms and an online process that can be completed in a few minutes. The sign-up is smartphone-focused, with 70% of traffic and purchases since its launch originating from mobiles.
National Bank added that a fully licensed agent is always available to provide advice and answers as needed.
Thompson said: "We're thrilled to team up with a market leader like Breathe Life to continue driving forward relevant and seamless solutions for our clients. We're proud to offer the most differentiating life insurance product of this category in the market, which truly reflects consumer habits, preferences and needs.
"For us, it's fundamental to empower clients to choose how and when to purchase insurance, in a secure and effortless way. And for clients who want support in the process, our seasoned team of agents is only a phone call away to provide guidance and advice."
For Breathe Life, co-founder and CEO Ian Jeffrey said this partnership is the first of many and said the firm plans to introduce new breakthrough solutions in the coming months.
He said: "The life and health insurance category is a relatively untapped financial segment, especially in the online space. We're excited to work with a partner like National Bank Insurance that has seized the opportunity of taking a leadership role in reshaping the insurance industry with a customer centric approach."