The revolutionary medication costs hundreds of thousands of dollars a year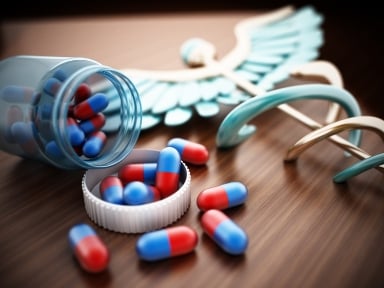 A game-changing drug might provide hope to children suffering from a devastating genetic condition — assuming their families could afford to pay the hundreds of thousands of dollars it costs.
The disease is called spinal muscular atrophy (SMA), a condition wherein a child's muscles weaken over time, according to a report from Global News. It affects hundreds of Canadian children, some of whom could end up so weak that they can barely lift their heads.
"For the most severely affected, their life is on a ventilator and sometimes motionless," said Dr. Tom Crawford, a professor of neurology and pediatrics at Johns Hopkins Medicine. "The kids who are more mildly affected may be able to use a motorized wheel chair; the mildest … are able to walk for a little while."
According to Crawford, doctors could only manage SMA patients' symptoms for years because no treatment was available for the disease itself. But that changed with the discovery of Spinrazza, an antisense oligonucleotide (ASO) that combats the condition on a genetic level.
While Spinrazza can't reverse the effects of SMA, it can stop the disease from progressing — a huge potential relief for children living with the disease as well as their families.
But for them, a huge hurdle remains. The drug, which has been approved by Health Canada, costs US$125,000 for each dose, and patients require several doses yearly for the treatment to work. Meanwhile, it's still not covered under any provincial health insurance plan.
"Everything seemed to be perfect with this drug until the price was announced," Crawford said. "It's unbelievably expensive. Nobody can pay that."
Canada's national drug review committee is still discussing whether Spinrazza should be funded publicly. If it approves the drug, it will then be up to each province's health ministry to include the drug in their plans.
Cure SMA, a non-profit organization for those affected by the disease, expects the entire process to take between 12 and 24 months.
Related stories:
At NAFTA talks, Canadian progress toward universal pharmacare could be at stake
Kingston woman leads grassroots campaign for universal pharmacare