After wearable technology debuted in life insurance early last month it's now making an impact in employee benefits with one of Canada's leading communications companies.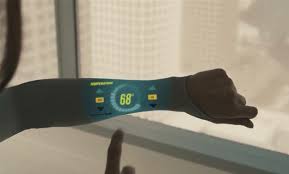 Wearable tech is making the jump to benefit plans with TELUS's announcement of a strategic investment in a Canadian organization helping companies better engage employees on health and wellness.

"By working with Sprout (employee engagement specialist) we are boosting our suite of personal health tracking solutions and furthering the ability to connect wearable devices to a social network, both of which have been proven to increase long-term commitment," said Paul Lepage, President of TELUS Health.

"We are proud to be supporting the growth of small, innovative Canadian companies in health and wellness to build a stronger health ecosystem in Canada, driven by technology."

Platforms such as Sprout's drives employee participation and engagement in wellness programs by supporting them in setting goals, creating challenges and competing amongst colleagues.

Sprout provides tools that track physical activity and other metrics such as nutrition and mental health as well as biometrics such as BMI for a holistic approach to wellness.

In April, Manulife's division in the U.S. announced a revolutionary approach that is integrating wearable technology, allowing clients to save on annual premiums, as well as receive discounts and rewards from leading retailers to encourage policyholders to take small steps to improve their health.

According to a recent study by Medisys Health Group, boosting employee engagement and satisfaction is one of the top three reasons for implementing a wellness program.

Further, studies also show that employees are eight times more likely to be engaged in their work when their employers make wellness a priority.