The industry group turns YOLO on its head with their latest financial literacy campaign for young adults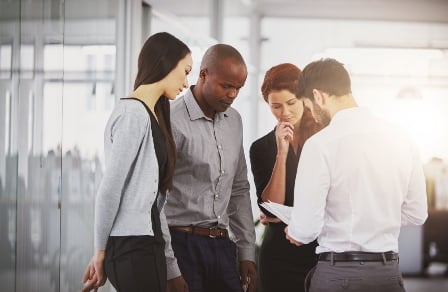 Young adults are known to make decisions based on a "you only live once" attitude, and the Canadian Life and Health Insurance Association (CLHIA) has reached out to that group with a fresh take on the concept.
The group's latest financial literacy initiative, geared toward young adults, is called
No Time Like Now
. Anchored by an educational web resource, the campaign aims to inform them of the advantages of getting life insurance when a person is young and healthy.
"Many young adults already see the advantage of saving early for retirement, and we want them to know that there are similar advantages to buying life insurance when you are young, healthy and premiums are low," said CLHIA President and CEO Frank Swedlove. "For the price of a week's worth of large premium coffee drinks, young adults can cover the monthly cost of providing an important financial safety net for their partners and dependents, and then get on with enjoying this exciting stage of life."
The campaign website, www.notimelikenow.ca, features answers to common questions about life insurance, an online calculator for visitors to determine how much coverage their survivors will need, and links to insurance companies' websites so users can compare offerings from different companies.
The 2016 EY Canadian Life Insurance Outlook, released by Ernst & Young in April, reported declining life insurance sales to younger generations. It also noted that millennials seek to be engaged with digital tools, recommending the use of insurance apps and robo-advisors for financial advice.
"Life insurance is not something that most people, especially young people, want to think about, so we created
No Time Like Now
to provide a brief but compelling introduction to what it is, and why it's important," Swedlove added. "Using straightforward language, helpful tools and engaging video, we hope to provide young adults with relatable information on a key step in their long-term financial planning."
Related stories:
CLHIA reports strong 2015 growth for industry
No lump sums for young life insurance customers