A pilot initiative focusing on rare diseases will be the first step toward national adoption of precision health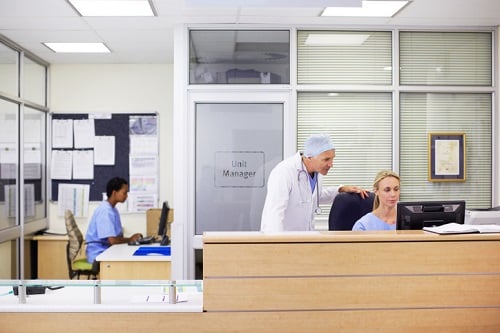 Genome Canada, a not-for-profit organization funded by the government of Canada, has launched a national initiative for the clinical implementation of precision health, with a pilot program focusing on rare diseases as a foundational step.
"Precision health built on genomics and other technologies promises the unprecedented ability for diagnostic precision and timeliness as well as the opportunity to discover new disease mechanisms and treatments," said Genome Canada President and CEO Marc LePage. "Our rare disease pilot initiative aims to directly help thousands of Canadian patients and their families, while laying the foundation for better health outcomes for all Canadians."
According to the organization, there are 7,000 known rare diseases; 8% of Canadians — mostly children — are affected by a rare disease. A diagnosis can take five to 30 years for a quarter of rare disease patients; 40% are misdiagnosed, while 50% never receive a confirmed diagnosis. And patients of rare diseases make up only 2% of the total patient population, but account for 10% of hospital costs.
At the same time, several Canadian research projects have made the country a world leader in rare disease research. They include efforts to find rare disease genes and, where possible, accelerate diagnosis and treatment.
To address the problem presented by rare diseases, the national strategy/pilot initiative will involve three components:
The collection and genomic sequencing of 3,000 samples from rare disease patients and their families, which is envisioned to result in a national rare disease cohort
The establishment of a national platform to provide mechanisms and best practices to collect and share data, which would include privacy policies, informed consent, and other legal and ethical frameworks; and
Clinical implementation, which will advance through collaboration with provincial and regional centres and partners to establish clinical sites and achieve regulatory approval and accreditation.
The strategy and pilot program will be guided by an advisory committee that's composed of renowned rare disease researchers, clinicians, patient advocates, policy and ethics experts, and other resource persons. Genome Canada is also working with key partners such as the Canadian Institutes of Health Research, the provinces, industry, and patient groups to formulate the initiative and launch program activities.
Related stories:
Quebec challenge to genetic non-discrimination act reopens debate
Insurers could reduce long-term costs with precision oncology in cancer treatment: expert