US senators asked CEO Heather Bresch to explain extremely high US prices charged for the lifesaving device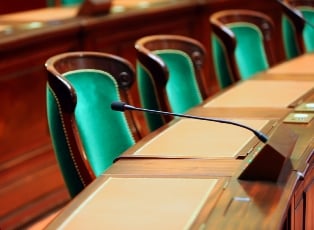 US lawmakers called Mylan CEO Heather Breasch to task during a congressional hearing last week, accusing her company of effecting steep price increases for the sake of gaining disproportionately large profits.
Bresch was called to testify by the US House Committee on Oversight and Government reform following Mylan's decision to raise the EpiPen's list price to US$600 per pair in August, compared to US$100 per pair in 2007 when the company acquired the product. According to consumer watchdog Public Citizen, an EpiPen two-pack is priced at US$69 in the UK and $181.81 in Canada.
The device is designed to quickly treat life-threatening allergic reactions to any trigger, from nuts to bee stings, by delivering a shot of epinephrine via a jab in the thigh. When an overwhelming number of families expressed outrage over the price increases – which made the device unaffordable, especially for those relying on insurance – it sparked a national controversy.
US legislators have blasted Mylan for their exploitative pricing. Congressman Elijah Cummings said the company "jacked up" the price "to get filthy rich at the expense of our constituents." Meanwhile, Committee Chairman Jason Chaffetz of Utah read Mylan's reactive decision to sell a generic version of the EpiPen for about $300 as an admission of greed: "Suddenly feeling the heat, Mylan has offered a generic version and cut the price in half… the actual [amount of epinephrine] that's in [one EpiPen] costs about a dollar."
The "heat" is coming from both Republican and Democratic lawmakers, who have called for a federal investigation into Mylan's business practices. Several US states are looking into the price increases' impact on government healthcare programs such as Medicaid.
The company has responded to outcry from the general public by offering various discounts to families and will soon release a half-priced version of the device, which Bresch said would cannibalize its brand-name product. "Our concern was absolutely that anyone who needs an EpiPen has one," she said.
She testified that after rebates, fees, and costs, the company makes about US$100 per EpiPen pack. However, Public Citizen President Robert Weissman reckons that the product is clearly overpriced, alleging that it would still be profitable at prices much lower than currently charged in the US. "Mylan has dramatically hiked the price simply because it could, not because it needed to recover any cost of making the product," he said.
It is also possible that Mylan got more money than it deserved from State Medicaid programs by having the EpiPen classified as a generic product, which is subject to smaller rebates to government health plans than branded drugs. The EpiPen is classified as a branded drug by the US Food and Drug Administration, but the Centers for Medicare and Medicaid Services classifies it as a generic.
The EpiPen has more than 90% share in the market for emergency epinephrine auto-injectors. Sales of the device accounted for $1 billion of Mylan's $9.45 billion sales in 2015, and roughly 20% of company profits.
Related stories:
Clinton's comments send drug stocks tumbling
EpiPen cost in US has spiked 450%