Trying to dig up a long-lost insurance policy? A new online tool helps advisors dodge estate execution headaches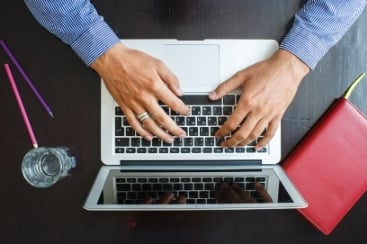 Advisors aiding clients through the estate execution process often run into roadblocks due to missing insurance policies, triggering what can be a frustration and confusing process for often bereaved clients.
It's a process that the OmbudService for Life & Health Insurance (OLHI) is looking to ease with a first-of-its kind online tool that advisors and consumers can use to trace long-lost policies.
"If a client comes to an advisor and says, 'I have a complaint, what do I do? I can't find an insurance policy of a deceased loved one, they can use this tool," says Andrea Zviedris, communications manager at OLHI.
"If you're going through the estate as an advisor, or as someone who's lost a loved one, and you're having trouble finding something and getting your hands on it, we can provide a service where we step in and help you find what you're looking for."
Zviedris adds that for many estate executors, verbal confirmation that a policy exists may be their only lead, embarking on what can be a long and futile search.
"If you think it's reasonable that there's another policy out there that you just can't get your hands on – for example, if you've had a conversation with this person in the past and they said to you a number of years ago, 'I have a life insurance policy' – you can share that with us and we can help with next steps," she says.
"We reach out to all the member insurance companies with the request, and they will get back to us if they find something. That's something we can help with that no one else can do."
According to Zviedris, nearly half (47%) of people contacting the ombudsman regarding insurance are trying to track down old policies. She says that due to the decades-long nature of most policies, they can disappear into obscurity with time.
"Let's say, for example, we bought it in 1995 and here it is in 2016, and we're looking back at a policy we've had in our possession all these years, and the company on the policy is a name we don't hear anymore," she says. "Has it changed its name or been acquired by a different company? Did it go out of business? Who holds that policy?
"The advisor can help client through process using the search tool and can find history of the company, when it was newly named or acquired, and reach out."
Related Links:
Millennials to move life insurance shopping experience online
Over $8 billion paid out by life insurance group in 2015