Second-quarter figures reflect growth in demand and embrace of new normal in distribution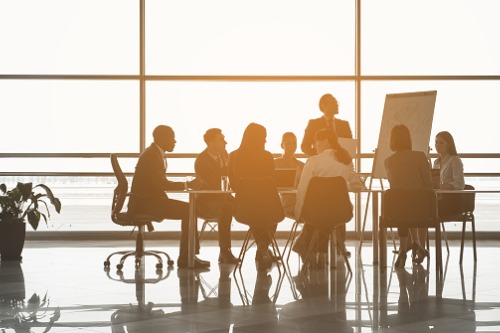 In the early weeks of the COVID-19 pandemic, Canada Protection Plan sprung into action.
Amid rampant business lockdowns, surging coronavirus infections, and social-distancing measures, the company accelerated its push to offer full e-Policy and e-Applications for its products. Even then, it was clear to them that digital life insurance was graduating from a nice-to-have to an absolute necessity.
At that point, the company had notched March sales figures reflecting double-digit percentage growth from both a month-on-month basis and an annual basis. Since then, the growth trend has continued, particularly among the millennial cohort.
"I think the under-30 demographic, the millennials, are really enjoying the electronic process," said Michael Aziz, co-president at Canada Protection Plan. "I think that's enticing them. And now they're realizing that the cost is very reasonable, especially at their age, and the process is much easier than they thought."
Among clients under 30 years of age, Canada Protection Plan found that the number of life insurance policies issued between mid-March until June 2020 showed a near-20% jump compared to the same period last year. Looking at the more immediate past, those sales figures showed a 14.13% increase compared to January to mid-March of this year.
"As a whole, we've seen an increase in our sales during Q1 and Q2," Aziz said. "We've actually seen all the demographics go up. Baby Boomers and Gen Xers are also understanding the risks that come from a negative health event, and the need to protect against that risk. But the younger consumers are probably going at a higher rate because they're seeing the opportunity and are able to consummate the sale better."
Reflecting that greater awakening among young Canadian consumers, the company said it's seen a general uptrend among millennials and Gen-X individuals who may have kids to protect or mortgage payments to protect. There was also a slight preference to "rent" rather than own life insurance, as indicated by a higher sales trend in term insurance.
Aside from a rise in consumer demand, digital life insurance sales have benefited from greater adoption among advisors. As remote work becomes ubiquitous and face-to-face interactions more limited, advisors and brokers are throwing themselves into the new reality faced by their industry.
"Prior to the pandemic, brokers were already using the E-applications at the various companies we're offering, but I'm not sure they were embracing them 100%," Aziz said. "We're finding now that as brokers have had no choice but to embrace technology, they're leveraging it."
Canada Protection Plan also recently made it even easier for advisors to connect with their clients with the launch of four simplified critical illness insurance products. Especially for relationship-focused advisors whose clients have a history of cancer and cardiac conditions, they represent opportunities to offer additional security.
"We just launched the product this year, and sales are exceeding our expectations," Aziz said. "Advisors see this as a reason to reach out to their clients that have had these critical past events and saying 'I could never offer you this before, but now I can.' And with the very reasonable rates on our products, they're flying off the shelf."
Whether this trend of increased demand in life insurance will continue is just one of a multitude of open questions presented by the pandemic. But whatever the answer turns out to be, Aziz sees just one imperative for advisors and brokers in the life and critical illness space.
"We have to stay focused. Consumers need the products that we're offering," he said. "It's important for advisors to make those calls, contact people, and use every tool at their disposal to help the Canadian consumer get the coverage they deserve."