Advocates and patients fear that rules to control recreational consumption may be misapplied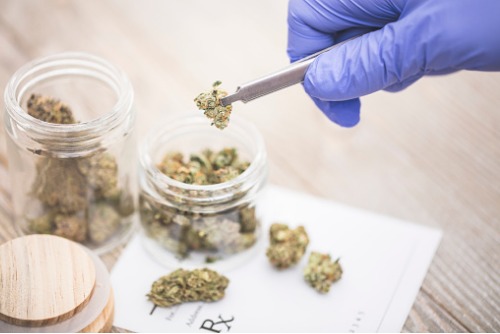 As the legalization of recreational pot use approaches, the federal government is rolling out numerous measures to ensure Canadians don't abuse the substance. But medical pot users, along with advocates and experts, are concerned that some of rules could be too broadly applied.
A federal excise tax of $1 per gram, or 10% of the retail price, whichever is higher, will be charged on marijuana starting in October, reported CBC News. The tax will be applied both to recreational and medical pot sales, so patients using medical cannabis — which, unlike other prescription drugs, is already subject to HST — are bracing themselves for an added financial hit.
The government has said it's taxing both recreational and medical sales to prevent people from abusing the regime for medical access. But according to James O'Hara, president and CEO of Canadians for Fair Access to Medical Marijuana, the hurdles to obtaining a medical marijuana prescription as well as permission to use it already do that.
He also objected on principle to the use of a "sin tax" on medical marijuana, adding that the resulting higher prices would drive many low-income users to the black market that the government wants to eradicate.
While the excise tax will only be applied to products with more than 0.3% THC, O'Hara told CBC News that the concession would help less than 0.1% of medical pot users.
New impaired-driving rules from the federal government are another cause for concern. According to the Star Edmonton, motorists with two to five nanograms of THC per millilitre of blood within two hours of driving can face fines of up to $1,000; those with higher THC blood concentrations can face criminal punishment.
"I can show that I'm a flawless Class 1 driver with no accidents, no tickets, no nothing," Darryl Kolewaski, a professional driver and medical cannabis user, told the Star. He said his THC blood concentration can range from 25 nanograms per millilitre when he wakes up to as high as 70 or 80 nanograms later in the day.
Speaking to the Star, O'Hara said many medical cannabis users don't drive if they can help it, but many others have to because of work, family responsibilities, or other obligations. "There's no doubt that this is going to be challenged in the courts," he said
Enforcement of the law would involve collecting a saliva sample from drivers suspected to be impaired, and a further blood test for those whose saliva THC levels register above 25 ng. But Phillip Drum, a pharmacist and anti-legalization activist, argues that sample levels taken from blood and saliva are "worthless" because THC is fat soluble.
"They are just something that your lawmakers are trying to appease the public over," Drum said, contending that a standardized field sobriety test is the only way for people to know when they're impaired. "If the officer determines impairment, it's ballgame over."
Related stories:
Canadian insurers hesitate in providing medical pot coverage
Pot firm to sponsor new Canadian cancer trial