Some doctors say they are not getting adequate compensation for their services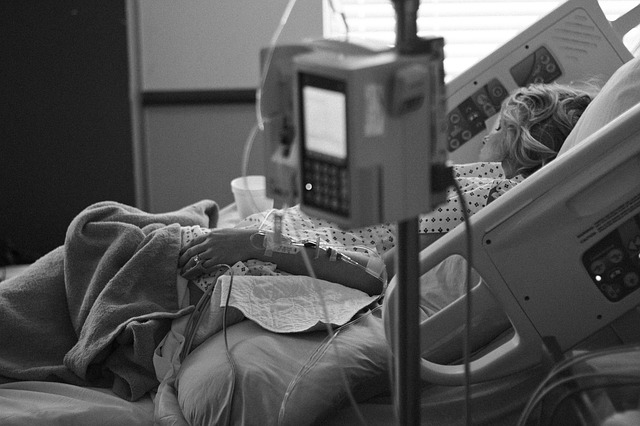 A year after medical assistance in dying (MAID) was legalized in Canada, doctors across the country are getting discouraged from providing the service because of inadequate or delayed payments.
"It has become a crisis," Stefanie Green, the president of the Canadian Association of MAID Assessors and Providers (CAMAP), told the
Globe and Mail
. "[M]embers have been doing this work … with the [understanding] that health authorities and provinces will be doing their job and setting adequate fees … That hasn't happened in some locations."
On June 20, the chair of BC's Medical Services Commission — which manages the province's public health-insurance plan — accepted new rates for the service. They will be reviewed in three to six months to see if they are discouraging otherwise willing physicians from providing MAID.
MAID entails two physician services: determining a patient's eligibility and administering lethal injections. Under BC's new fee schedule, physicians will get $40 for every 15 minutes, up to 90 minutes, to conduct the first of two legally required eligibility assessments. For the second assessment, which must be done by a different clinician, the same rate applies but only up to 75 minutes.
For the injection, the province has set a flat fee of $200 and a home-visit fee of $113.15. It applies no matter the duration of a case and covers all aspects, including prescribing the drugs, procuring the drugs from pharmacy, explaining the procedure to patients and their families, administering the drugs, and doing the necessary work for consent and documentation.
Rates differ among the provinces. For a three-hour assisted death — excluding the eligibility assessments — a doctor could bill $621.60 in Alberta; $600 in New Brunswick; $499.80 in Quebec; $480 in Manitoba; and $465.60 in Saskatchewan. In all those provinces except Saskatchewan, doctors still earn more for a two-hour session compared to the $313.15 that BC doctors get.
BC doctors are also usually not compensated for travel, leading four of the province's MAID providers to ask the Right to Die Society, a Toronto-based charity, for help. According to the society's president Ruth von Fuchs, they have given $11,207.82 to four doctors for MAID-related travel expenses.
In Nova Scotia, the fees are even lower than BC's. The province allows doctors a maximum of two billable hours for providing an assisted death, with the rate topping out at $292.20. According to Doctors of Nova Scotia President-elect Tim Holland, most of the seven core MAID providers in the province have yet to be paid in full for MAID assessments and administrations.
"In my experience, it's never been less than two hours," Holland said, referring to the time needed to provide assisted deaths. "You're treating a family, not a patient."
Tracy Barron, a representative of the Nova Scotia Department of Health and Wellness, said in an email to the Globe and Mail that of 67 claims filed so far for MAID assessments and provisions, 35 have been paid and 32 are being assessed for payment.
"The new health-service codes were introduced in September 2016. It's not unusual to have an adjustment period when new codes are introduced," she said, noting that the department is working with physicians to address billing concerns.
Related stories:
Ontario practitioners against assisted suicide fight for right to say 'no'
Medically-assisted deaths could save Canada millions in healthcare