The company is looking to become more efficient and customer-centric by focusing on technology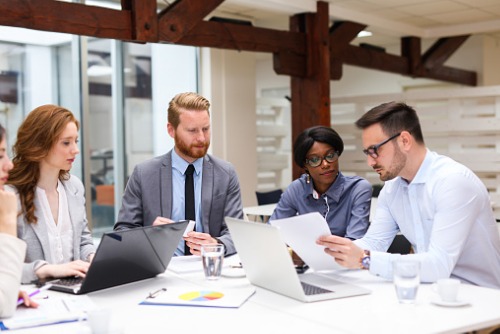 In an effort to transform its Canadian business, Manulife has announced a plan that focuses on digital innovation and operational efficiency to become a customer-centric market leader.
"People have embraced technology in most aspects of life, and they expect their financial services provider to do the same, delivering simple, intuitive and personalized products and services that meet their needs," explained Manulife Canada President and CEO Michael Doughty. "Our industry has not kept pace with this change."
As part of its planned transformation, Manulife is digitizing and automating existing customer transactions and consolidating certain back-office functions in its centres of expertise. The company expects to shave approximately 700 roles from its Canadian workforce over the next 18 months through a voluntary exit program and natural attrition. The company says it has increased its workforce by about 2,000 in the last five years.
To deepen its digital talent pool, Manulife is also actively hiring and retraining employees across Canada with skills that include server and hosting expertise, data modelling, user interface design, and user experience specialization. The company also expects to be able to tap customer journey experts, agile coaches, and leaders, particularly through its locations in technology hubs such as Kitchener-Waterloo.
"In Kitchener-Waterloo, the Company is also combining its Canadian Division headquarters into one location from two, at its 500 King Street North location," Manulife said in a statement.
The company has also opened innovation labs in its tech-hub locations to research and develop next-generation products and services for customers. With the increased focus on technology talent, digitization, and consolidated back-office operations, Manulife Canada expects to re-orient its customer experience across its business lines.
"We believe that to meet and exceed our customers' expectations, we must provide personalized service at the moments in life when they most need our support and advice," Doughty said. "We are building our customer service model around this concept, and leveraging technology to achieve it in a modern, relevant and exciting way."
An example of this effort is the new Manulife Par solution set to roll out on June 23. Marking its re-entry into the participating whole-life insurance market, the product is set to help advisors offering permanent insurance for customers, especially as whole-life products represent over 50% of all insurance sales in the Canadian market. Another example is the recently launched Artificial Intelligence Decision Algorithm, or "AIDA," which made Manulife the first insurer in Canada to harness AI to automate underwriting decisions.