With a key acquisition finalized, Manulife has significantly increased its presence in a key province.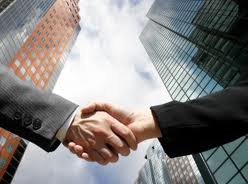 Manulife Financial successfully completed the acquisition Canadian-based operations of Standard Life today.

The transaction significantly builds Manulife's capabilities with group benefits, group retirement, several areas of asset management, investment risk oversight and the growing and important field of liability-driven investing in Canada, and elsewhere in the world.

"Standard Life allows us to significantly increase our presence in Quebec, and dramatically increases our scale in a number of highly strategic lines of business," said Donald A. Guloien, President and Chief Executive Officer, Manulife. "Standard Life, in combination with the recently announced acquisition of New York Life's Retirement Plan Services business in the United States, grows our global retirement plan business by about $80 billion."

In Canada, this transaction is transformative to Manulife's group retirement business. It almost doubles assets under administration and moves Manulife to number two in the highly competitive group retirement business in Canada based on AUA.

The transaction also adds over $6 billion in assets under management ("AUM") to Manulife's mutual fund business in Canada.

"A dedicated integration team is in place so that we can remain focused on the business, serving our customers and managing the transition with minimal disruption for customers, advisors and business partners," said Marianne Harrison, Senior Executive Vice President and General Manager, Canadian Division. "We welcome approximately 1.4 million new customers and 2,000 very talented employees who serve these customers."

Charles Guay has been named Executive Vice President for Manulife's Institutional Markets and will lead the Canadian Division's group benefits, group savings and affinity markets business nationally. Guay also becomes President and CEO of Manulife Quebec, and will be responsible for developing and implementing a strategy to significantly increase Manulife's presence, visibility and impact in Quebec.

"This acquisition deepens our investment capabilities for our customers," said Warren Thomson, Senior Executive Vice President and Chief Investment Officer. "Our combined company can now provide our customers with an even greater breadth of products and solutions – not only in Canada but around the globe. This transaction also includes a collaboration agreement which builds on our already established and successful wealth and asset management partnership with Standard Life Investments. We look forward to furthering this partnership to the benefit of both companies."

Roger Renaud has been named President of Manulife Asset Management in Canada. He will lead the development and implementation of Manulife's asset management strategy and business in Canada, growing and expanding this important market.