The partnership was the first foreign insurance joint venture in China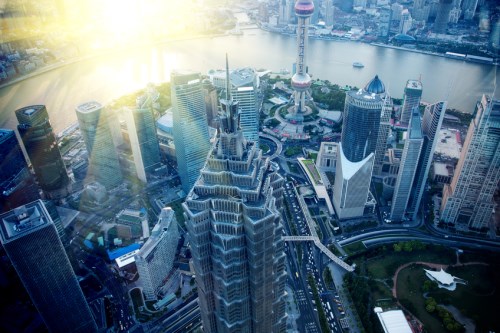 Manulife Financial Corporation and Sinochem recently celebrated the twentieth anniversary of Manulife-Sinochem, the first foreign insurance joint venture in China. The ceremony in Shanghai was officiated by former Prime Minister Jean Chretien and former Chinese Premier Li Peng.
"We have an excellent joint-venture partner in Sinochem, and our success over the last 20 years has been achieved through mutual trust and cooperation," said Manulife President and CEO Donald A. Guloien. "Almost a million customers and their families trust Manulife-Sinochem to help them achieve their dreams and aspirations. Our experience in China has exceeded our expectations and we look forward to achieving even greater results in the years to come."
Manulife's history in China started with the sale of its first Asia policy in Shanghai in 1897. Today, Manulife-Sinochem employs more than 13,000 employees and agents scattered over 51 cities and 14 provinces. The company has more than 2 million insurance policies, and has paid 1.2 billion RMB worth of insurance claims in the world's most populous nation. Mainland China is a significant market for Manulife, with the country being Manulife's #4 business in the region in terms of total Annualized Premium Equivalent (APE).
An established industry leader, Manulife-Sinochem has pioneered several advancements into the Chinese market. In 2014, the company launched an electronic point-of-sale ("ePOS") platform that reduced the amount of information needed, thus increasing speed in underwriting claims. It is also currently leveraging WeChat to improve the customer experience, and Manulife's MOVE wellness program was launched recently in mainland China under the Manulife-Sinochem banner.
"Since its inception in 1996, Manulife-Sinochem has grown substantially and there is a significant opportunity for further growth in China," said Manulife-Sinochem President and CEO Kai Zhang. "The growing trend of digitization provides an opportunity for us to increase customer reach and improve customer experience. Manulife-Sinochem has been building a digital-first strategy to connect with customers anytime, anywhere."
Mainland China has become one of the largest insurance markets in the world, with an estimated "protection gap" of about US$18 trillion that may exceed US$ 46 trillion by 2020. With Chinese regulators introducing reforms that favor foreign insurers, Manulife foresees continued healthy growth in the country.
Related stories:
Manulife emerging from slump with Asia leading the way
New Manulife life insurance program rewards healthy living