Society photographer on trial for accepting $580 million in gifts, including a life insurance policy.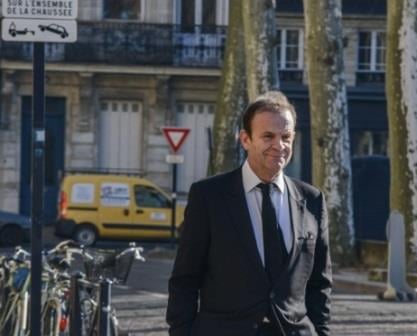 One defendant on trial for accepting hundreds of millions of euros in gifts, including a $367 million life insurance policy, from the L'Oreal heiress is really stretching the "I'm worth it" slogan.

The case of 92-year-old Liliane Bettencourt, which has gripped Europe for five weeks, came to an end as judges retired to deliberate.

The trial of 10 people accused of swindling France's richest woman out of hundreds of millions of euro, focussed on eccentric society photographer Francois-Marie Banier, 25 years Bettencourt's junior.

When one of the judges questioned Banier about a $367 million life insurance policy signed over to him in a shaky signature with one "t" missing from Bettencourt's name, he said she had been in a terrible mood and had wanted to do it quickly.

Since 2011 Bettencourt was being monitored by a guardian after a court concluded that she had dementia and "moderately severe Alzheimer's." The prosecutors claimed her advanced age and a daily medical regimen of 56 pills, including antidepressants, also invited exploitation.

Banier received gifts from Bettencourt worth $580 million, including life-insurance policies, paintings by Picasso, Matisse and Mondrian, manuscripts and cash.

Bettencourt showered him with so many gifts that even his own lawyer admitted in court that he had been "drowning in gold" and briefly made him her sole heir.

All the accused deny the charges. The judges are expected to deliver the verdicts before the summer.