Insurers are already feeling the low interest rate pinch and it's not going to get much better.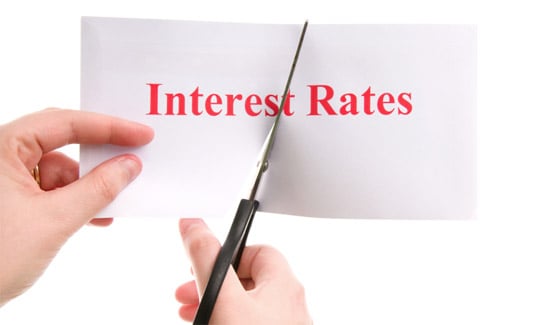 Canadian life insurers felt the impact of low interest rates last year and A.M. Best is warning 2015 won't be any better.
The ratings agency observed that over the past few years Canadian life insurance companies have been de-risking their product portfolios with a focus on less capital-intensive products while reducing their exposure to interest-sensitive and equity-linked insurance businesses.
While this has helped reduce volatility of earnings and boost capital, the expectation for many had been an eventual interest-rate increase during 2015.
"The decline in rates and sluggish economic growth in Canada also could trigger slower sales for the life insurance industry," the AM Best report said. "Low interest rates have led many insurers to adjust pricing to preserve profit margins, and further price hikes may make certain products uncompetitive for strapped consumers, especially in areas hard hit by the sharp decrease in oil prices."
The Bank of Canada announced in January a cut in its overnight rates to 0.75 per cent from one per cent. The surprise move was done to counteract the negative economic impact of lower oil prices on Canada, a reduced GDP growth forecast and fears of a housing bubble.
It definitely got Canadian life insurers' attention.
"It's an unprecedented period for low interests rates, so managing that and being thoughtful and making sure you stay true to your long term roots around managing for the long term versus taking any short term haircuts," said Tony Garcia, President and CEO of Foresters. "We've continually been able to do that in the midst of some significant headwinds with interest rates and the volatility of the capital markets as well."
Manulife felt the impact of low interest rates during the fourth quarter of 2014, as the company's net profit fell to $640 million, down from $1.3 billion in the same period in 2013.
"In the fourth quarter, we continued the very strong momentum in life insurance sales and delivered record assets under management. But core earnings, due to a variety of experience factors, were below our plan. Also, the macro environment, including low interest rates, produces headwinds for 2015," said Donald Guloien, chief executive of Manulife said.
Meanwhile, Toronto-based Sun Life's net income dropped to $502 million from $571 million a year earlier.
"
Sun Life Financial
's overall business and financial operations are affected by the global economic and capital market environment," Sun Life said in their earnings statement. "Our results are sensitive to interest rates, which have been low in recent years relative to historic levels."