More companies are putting use of the substance in a lower-risk tier category than smoking tobacco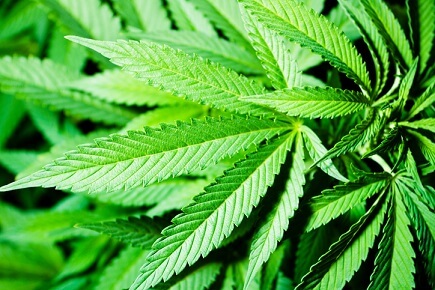 Before Canada's legalization of marijuana for recreational use set for Oct. 17, some of the biggest insurance companies are updating their underwriting policies on marijuana use, impacting premiums for regular users.
The companies are taking a more liberal position by moving marijuana use out of a high-risk category of activities that require an increase in premiums, reported CBC News. With the change, the activity will no longer be considered as hazardous as smoking tobacco, an activity which would more than double the cost of a basic $40 to $50 per month term life insurance policy for a healthy man in his late 30s.
Noting that the change was initiated as early as 2016 by companies such as Sun Life, insurance broker Lorne Marr told CBC News that the vast majority of life insurance providers in Canada now have a similar policy. But he clarified that insurers will still consider pot use high-risk under certain circumstances, such as when it's done while driving.
"Someone who has a combination of marijuana use and depression" will also "raise a lot of red flags," he added.
Insurers are relaxing their policies in part to avoid possibly alienating individuals who use marijuana — a consumer segment expected to grow as marijuana use spreads — with high premiums. "These companies are in the business of acquiring clients," explained independent insurance broker Jeff Simmons. "[T]his is the best way to keep prices at a level where they can."
Institutions like the World Health Organization (WHO) and the Canadian Centre on Substance Abuse and Addiction (CCSA) have highlighted potential health risks from marijuana use. Dr. Harold Kalant of the University of Toronto's School of Medicine, who co-authored a CCSA report on the risks, warned that insurers' moves to downgrade risks appear premature.
"[I]t hasn't been a long enough period of time to have good public health epidemiological observations recorded," he said, noting that most of the CCSA research hasn't addressed the core demographic of older users targeted by insurers. Researchers have reported a small number of pot-linked heart attacks and strokes among middle-aged men, particularly those with circulatory issues.
The method of pot consumption also poses questions. The known health risks are mostly from smoking rather than other approaches such as eating; the legislation that's set to take effect, however, does not state whether edibles will be legal.