Bride cancels wedding – but that doesn't stop her from having a unique party of her own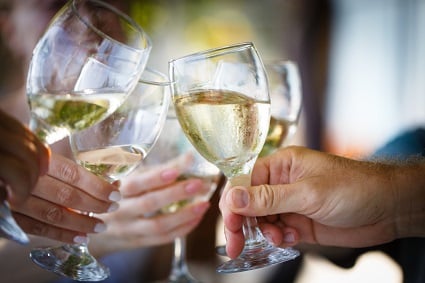 Life insurers always encourage their clients to check the small print and not sign anything they're not completely sure about – so perhaps it should be no surprise that the head of one company has done the same when it came to her own wedding.

Yiru Sun, corporate vice-president at New York Life Insurance was expecting to get married last weekend when she was asked to sign a pre-nuptial agreement. She declined, telling The New York Post that "I don't want to sign things I don't feel comfortable with."

However, what would happen to the wedding reception for which she had already paid out a non-refundable $8,000 deposit? Well, for Sun, the party was still on – just not with her former husband-to-be.

Instead, Sun held a party for needy children – changing the guest list to invite 60 children via Inwood House, a local charity, and the Salvation Army.

The single mother deemed it a pre-Mother's Day party, handing out balloons for the children and indulging in face painting. Meanwhile, she even wore her wedding dress to the party.

Pre-nuptial agreements have increased in popularity in recent years with a recent survey suggesting they are on the "to-do list" of around a third of future couples. However, some believe that they can damage the health of a marriage – or in this case, stop one before it started.

What is your opinion on pre-nuptial agreements? Would you sign one if asked? Leave a comment below with your thoughts.