You may or may not want to answer that knock on the door, with a regulator announcing it will now target life insurance advisors with in-person reviews.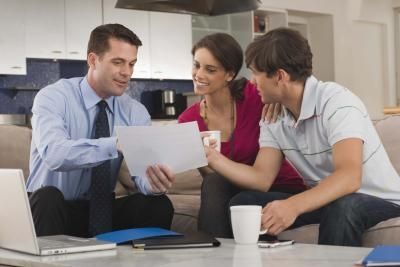 FSCO has life insurance advisors under a microscope.

Ontario's regulatory body announced it will be conducting on-site reviews of life insurance agents to ensure that they are complying with laws, regulations and best practices.

"Some insurance agents will be selected on a targeted basis, but other insurance agents will be selected at random," said Malon Edwards, FSCO spokesperson. "However, the primary focus of the examinations will be on compliance with the Insurance Act and its regulations."
Beginning in June, FSCO plans to conduct about 200 compliance examinations over the next year.

"The purpose of these reviews will be to verify that insurance agents are meeting their licensing requirements, which includes having valid errors and omissions insurance. FSCO will also verify that insurance agents have completed their continuing education credits," said Edwards.

"On-site reviews will further assess the disclosure documents insurance agents must file to ensure compliance with a variety of point-of-sale statutory disclosure requirements, and if insurance agents are adhering to industry best practices, which include completing a needs assessment as part of the insurance sales process."

Once an advisor is selected, the agent will be contacted by FSCO staff to arrange a date and time for the on-site review.

FSCO expects that the on-site reviews will generally take one full day in duration.

A letter will be issued to the agent summarizing the purpose of the on-site review, and will include a list of information that the agent should have available at the time of the review.

Upon conclusion of the on-site review, FSCO will discuss the findings and recommendations with the advisor.

A closing letter summarizing the findings will also be issued to the advisor, with the possibility of a response to the recommendations being required within a specified period of time.