Hospitals could offer a 'loophole' for patients who can't afford their medicine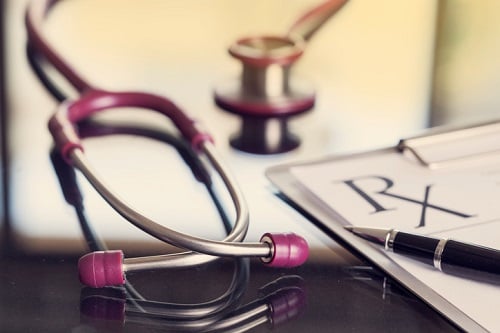 A trio of healthcare experts in Toronto have suggested a novel solution for patients without the means to pay for high-priced medication: have doctors admit them to hospital so they can have the drugs dispensed for free.
In a recent commentary, the experts said that the patient wouldn't have to occupy a bed or stay more than a few minutes. They could just stay long enough to get their medicine for free at the hospital pharmacy — as required by law, reported the
National Post
.
The authors admitted that there are possible drawbacks. Patients using the "loophole" might be concerned about being punished by the government. Doctors who involve themselves in such a scheme might fear being disciplined, and hospitals would incur additional costs.
But the authors contend that doctors are obligated to help millions of Canadians who can't afford — and therefore don't take — the medications they need for their conditions.
"There's a huge gap in public policy and we are trying to fill it," Dr. Nav Persaud, a family physician at Toronto's St. Michael's Hospital and lead author of the commentary, told the
Post
.
The proposal should expect official resistance in Ontario, where the Public Hospitals Act defines "admitted" as being received and "lodged" in a hospital.
"This practice would not be permitted," said Health Ministry spokesman David Jensen, explaining that patients are only lodged if it's clinically necessary. "If a person is not being lodged in the hospital, then she or he is not entitled to receive insured inpatient services."
Ontario Health Minister Dr. Eric Hoskins has pushed for a national pharmacare plan to cover drug costs. Jensen noted a recent announcement from Hoskins that a version of the plan would be rolled out for Ontarians under 24.
Trudo Lemmens, a health law and policy professor at the University of Toronto, and medical student Annie Wang co-authored the commentary, which highlights a peculiar aspect of medicare.
Under the Canada Health Act, drugs administered in hospital must be free, but it doesn't say that governments should cover costs of medicines obtained outside the hospital and taken at home. With an increasing number of prescription drugs, including ones for cancer, being sold as pills or injectables to be taken at home, Canadian patients face real out-of-pocket costs for in-home treatments.
Some studies suggest prohibitive drug prices prevent nearly 10% of Canadians from taking necessary prescription drugs. "And sometimes those people end up being hospitalized for the complications of those (untreated) conditions, by having a heart attack or a stroke," said Persaud, who is also a professor at the University of Toronto.
While the authors say a national pharmacare plan would be the best solution, their idea could be used as a stopgap. Patients could be admitted, then put on a "leave of absence" from the hospital in between prescriptions. Persaud said hospitals would likely have to agree to cooperate, since their pharmacies currently dispense drugs only to healthcare workers within the facilities.
Related stories:
Ontario's pharmacare proposal could ease burden for benefit plan providers
Is Ontario budget the first step towards national Pharmacare?