Leading Canadian insurance carrier responds to sign of the times and opts to modernize processes to attract new demographics.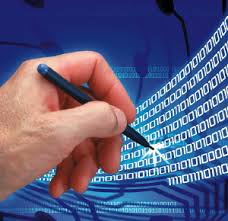 The Co-operators is teaming up with Silanis Technology with an all-Canadian solution for providing e-signatures.

Responding to demand from both advisors and clients for a more convenient and easier way of doing business the Co-operators is enabling the completion of transactions electronically with e-signatures.

"Our goal is to make it as easy as possible for clients to do business with us, and providing the option of electronic signatures is one way we're doing that," said Alec Blundell, Vice-President, Individual Life Insurance at The Co-operators. "e-SignLive has allowed us to meet the requirements of two very different business processes without having to invest in the typical upfront infrastructure and resources for an on-premises solution."

This strategic initiative focused on simplifying the purchase of life insurance through Co-operators advisors. Almost 500 captive agents across Canada will be able to complete and e-sign the life insurance application from the convenience of the customer's home or location of choice, finalizing the sale in a single meeting.

This electronic submission will also eliminate the need to fax the application back to headquarters. By adding e-signatures to the process, the
Co-operators stands to gain internal efficiencies as it will no longer need to match the final wet ink signed documents with partial electronic data. The electronic submission process will also enable the documents to be indexed, stored and retrieved electronically.

"The past 24 months have seen Canadian insurance and financial institutions making great strides toward moving products and services online, with the goal to offer the kind of convenience only digital business can bring," said Silanis Technology CEO and co-founder, Tommy Petrogiannis.