Woman finally convicted of murdering her husband as protracted case comes to a close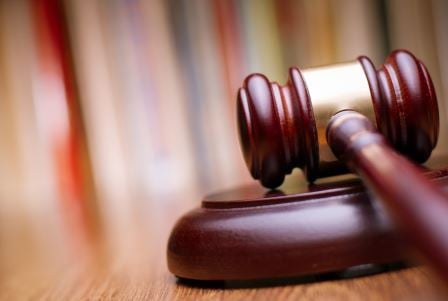 Finally, it's over. After a case that's lasted nearly 18 years, a jury in Perce, Quebec, found Johanne Johnson guilty of the second degree murder of her husband on Saturday (April 16).

A report at CBC Montreal has outlined a remarkable timeline of events since James Dube, Johnson's then-husband, was found dead at their family home back on April 30, 1998.

On that date, police discovered Dube on a sofa at the family home with his hands crossed on his chest and a bullet from a .22 calibre rifle lodged in his neck. There was initial suspicion surrounding Johnson as the two had a history involving domestic violence and, according to reports, she showed no emotion when informed of his death. It was discovered that she was the only beneficiary of his life insurance and she refused a lie detector test: but police felt that without the murder weapon they did not have enough evidence to prosecute her.

From there, according to the CBC Montreal account of the story, Johnson moved to Riviere-du-Loop and began working at a car seizure firm. She trusted the woman who hired her and related details about her past to her – including speaking about a beating she received from her husband that allegedly left her in hospital for 32 days. She also confessed to a gambling problem and that her new boyfriend controlled her finances. At this point she also became involved in some of the shadier dealings at the company – such as selling counterfeit hockey jerseys, as well as cloned mobile phones and gift cards.

After several months she met the head of the criminal organization that she was effectively working for. Under pressure the head of the organization told her he would help her with her problem if it was worth it. At this point she confessed to her husband's murder, stating "that day I couldn't take it any more… he was sleeping, I killed him." She also told him that she hid the rifle in the woods.

Shortly after, Johnson was arrested.

During the trial, it was revealed that the people she met – including the woman who gave her the job and the man who she thought was at the top of the criminal organization – were in fact undercover police officers who recorded their conversations.

With these confessions, Johnson was found guilty of second degree murder. According to Johnson's lawyer, however, she plans to appeal due to the admissibility of the evidence in the sting operation.