With legalization around the corner, one firm says coverage in group plans is the way forward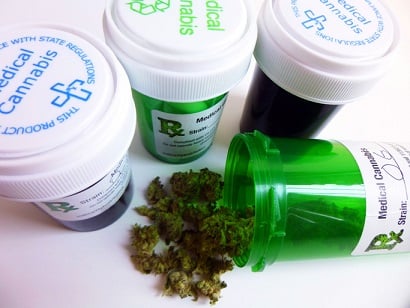 The approaching legalization of recreational marijuana is raising questions for the medical cannabis industry. When weed becomes more widely available even for non-curative purposes, there will be fewer reasons for patients to bother getting it through a doctor or pharmacist. Recognizing that, many producers are starting to pivot increasingly toward recreational cannabis-based products.
But one company is staying firmly on the medical side — and it's betting its future on the power of group health plans.
"It will just be a lot easier for somebody to avoid having to see a physician … and just walk into an (Ontario Cannabis Store) and just purchase product," Starseed Medicinal President Angelo Tsebelis told the Financial Post. "The key differentiator [for medical marijuana] will be paid benefits."
Starseed, a private cannabis company, is backed by the Laborers' International Union of North America (LIUNA), which is among the largest construction unions in the country. Instead of pursuing individual medical patients, Starseed is looking to partner with health-plan sponsors — unions and other large employers — to establish preferential access to large groups of prospective customers with cannabis coverage.
The firm is testing its business model with LIUNA's membership base of roughly 120,000 in Canada. According to Starseed's chief financial officer Stephen Ng, construction workers tend to "over-index towards chronic pain and injuries, which made them a good market to aim for.
Under the partnership, the company can speak directly with union members on health and wellness days. In addition, Starseed is working with LIUNA's insurance providers to ease the reimbursement process.
"We get to be the ones telling the story about how does medical cannabis work, is it right for you … That direct relationship is pretty powerful," said Tsebelis. "And it's not like walking into any other LP, where you pay for it, then submit your invoices back to the insurer and wait to get reimbursed. We are streamlining the process for them."
He added that the company's focus on the medical market is a margin play. Because medical cannabis is delivered directly to the consumer without having to go through government wholesalers and retailers, the company effectively cuts out the intermediary.