Insurance providers are reportedly accounting for a 'market inflation' factor that will cause claims to double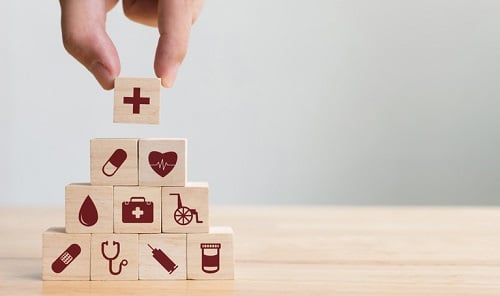 Insurer trend factors for drug, health, and dental costs remain relatively stable in 2019, continuing a consistent trend for the past several years. But insurers are still projecting steeper costs ahead.
In its 2019 Canadian Healthcare Trend Survey, Buck — an integrated HR and benefits consulting, administration, and technology services firm — predicted that, based on actual 2018 claim trends, most plan sponsors could expect to see a 3% to 5% increase in drug claims. But because insurance providers are also accounting for a "market inflation" factor, they are seeing a projected increase of almost 11%.
"Insurance providers factor projected market inflation into the rate setting calculation, and this has the potential to drive plan costs both higher and faster than the actual trend in healthcare spending," said Lizann Reitmeier, Health Practice Leader in Canada, Buck.
The survey fond that insurers' inflation factors for prescription drugs represent the majority of private payer health spend and have the greatest influence on employer benefit cost trends. The inflation factor for prescription drugs used by insurers decreased from 12.45% in 2018 to 10.99% for 2019.
A consistent trend of reductions in hospital inflation factors from 2015 until 2018 was also snapped, with the insurers' trend increasing from 2.6% in 2018 to 10.03 in 2019. "However, this cost represents a relatively small portion of plan spend," Buck noted.
Buck said that on a blended basis, insurers are using an average health trend factor of 11.43%, a slight dip from 11.92% last year. Expectations for utilization of dental services has also crept up over the past two years to 5.86% in 2019.
The firm also advised plan sponsors to consider medical advances, demographic trends, and regulatory oversight that will all affect healthcare costs in the coming year. These include:
A generally younger employer population, which suggests a need for more "stage appropriate" plans compared to traditional health care;
Developments in diagnostic technology that could detect health conditions earlier and potentially lower costs from absence, but might also be expensive enough to drive plan costs up;
Increased cost pressures from the termination of drug coverage under the Ontario Health Insurance Plan (OHIP) for people under 25 with plan coverage, which might be softened by the implementation of a national pharmacare program;
The potential for better health outcomes as new genetic testing processes may encourage more individuals to undergo pre-screening tests as appropriate; and
Healthier outcomes and lower plan cost trends that could be brought about by necessary support processes from well-being plans.