The industry's behind-the-back diagnostic tests give rise to risks of psychological stress and unnecessary treatment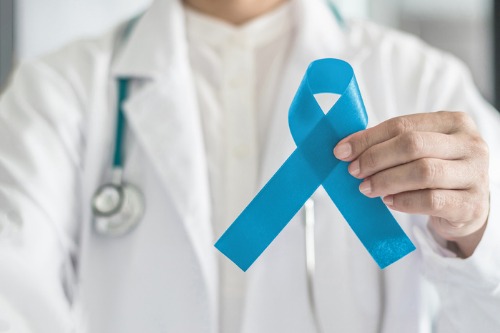 While it's usually advisable to err on the side of caution, health professionals know that going too far could give rise to false positives, which come with their own risks and headaches.
A newly reported story from Quebec is a perfect case in point. "Since January 2018, Quebec's Institute for Excellence in Health and Social Services has discouraged using the PSA [prostate-specific antigen] level as a way to establish risk or a diagnosis of prostate cancer because of the high level of false positives," reported CBC News.
According to the news outlet, that recommendation is based on a 2014 study from Europe, which found 140 false positives from a systematic test of 1,000 men — a "considerable" rate of incidence.
But contrary to the institute's recommendation, one man who applied for life insurance from Manulife found that he was subjected to the exam even though he had not consented to it. "[The nurse] told us specifically they would test for HIV, and I don't think there was ever any other test mentioned," Charles Pastori told CBC News.
The application form Pastori submitted reportedly had a checkbox for the PSA test, which was left empty. After the laboratory performed the test, it found elevated levels of PSA, suggesting that he might have prostate cancer — or the test could be casting a false shadow of the disease.
"It's one of those things you can't put it out of your mind completely, ever," Pastori told Radio-Canada
Weighing in on the issue, his family doctor noted that other patients of hers have been tested without informed consent. "Overdiagnosing is today's plague in medicine," said Dr. Hélène Landry, noting the dangers of undue psychological stress — or worse, unnecessary treatment — that could arise from not understanding the results.
For its part, Quebec's College of Physicians recommends that the test be done only when requested specifically by the patient, and only if they understand the risks associated with overdiagnosis.
In the context of prostate cancer, Landry said, a false positive burdens patients with stress as they deal with misinformed imaginings of a cancer-related death. Unnecessary procedures represent an even worse risk, with the study from Europe estimating that 30 of the 140 men who registered a false positive PSA test will suffer complications from a biopsy; another 40 men who are overdiagnosed could suffer from incontinence and erectile dysfunction as a result of unnecessary treatment.
Responding to an email from CBC News, Manulife's senior consultant of global communications said she could not discuss any individual case, but said the company makes sure that "tests conform to best practices in the Canadian insurance industry."
Landry countered that the PSA prostate cancer test is not considered among the "best practices" in Quebec, adding that insurance companies who subject not-at-risk applicants to unnecessary procedures could find themselves on the wrong end of a lawsuit.