Telematics companies, insurance price comparison websites and analytics firms are the target as the industry evolves.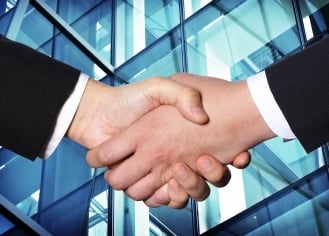 Insurers are gearing up for the industry's digital revolution by looking to acquire start-ups.

More than half of insurance executives expect their industry peers to make acquisitions of digital insurance start-ups over the next three years to better position themselves in the digital world, according to new Accenture research.

"Select acquisitions can enable insurers to keep up with technological change, and are a sign that digital has become a board-level issue," said John Cusano, senior managing director of Accenture's global Insurance practice.

"Also, the growth insurers believe they can generate with digital initiatives is above industry average, and demonstrates that they are embracing digital as a key lever in their business strategies. Our experience shows that insurers that have a clear digital business strategy in place, as opposed to siloed initiatives, can achieve even higher growth."

Telematics companies, insurance price comparison websites and analytics firms are the other most sought after acquisition targets. In fact, 43 per cent of insurers surveyed have already acquired start-ups or are planning to do so in the near future to better capture digital opportunities.

The survey also reveals that three-quarters (75 per cent) of insurers believe that digital will transform their industry within the next five years. On average, life insurers expect their company's digital initiatives to increase premium income by seven percent over the next three years.

"Insurers realize that digital technology will transform the way they operate, and we believe that the industry is entering an unprecedented period of change, which will lead to totally new products, services and business models," said Cusano.

Life insurers are planning to invest an average of $40 million in digital investments over the next three years.

However, the survey also reveals that 60 per cent of insurers view their investments in digital as "exploratory," as opposed to only 22 per cent of respondents who believe that investments made by their organization are focused on driving truly disruptive innovations.