Advisors have more ammunition to engage Canadians with critical illness insurance.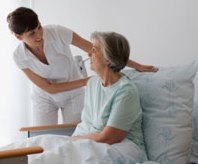 Advisors have been handed a boost in the battle to engage Canadians with critical illness insurance after Manulife Insurance announced product enhancements and price improvements.
Manulife Lifecheque critical illness insurance will now cover more diseases, reduce wait times and includes price improvements on certain plans.
"Unfortunately, many Canadians are struck with a debilitating, severe or chronic medical condition and need additional assistance to cope with this financially," said David Baker, Assistant Vice President, Insurance, Manulife.
"Manulife's Lifecheque product is a great solution that provides customers with choices, making it easier for Canadians to cope when faced with these life-altering situations."
Enhancements to Lifecheque Critical Illness include:
The expansion of Alzheimer's disease to include Dementia and the expansion of Parkinson's disease to include specified atypical parkinsonian disorders;
The addition of two covered conditions: Aplastic anemia and Bacterial meningitis;
The addition of three conditions under the Early Intervention Benefit : Chronic lymphocytic leukemia (CCL) Rai stage 0, Papillary or follicular thyroid cancer Stage T1 and Stage 1 malignant melanoma;
Improved access to LivingCare by reducing the waiting period to 90 days (from 180 days) subject to additional underwriting;
Removal of sub-standard rating to Return of Premium Riders when the associated base insurance coverage is also rated sub-standard;
Price improvements on select plan types and return of premium riders, particularly for younger clients.