Digital solutions provider believes new service will modernize the way personal insurance is bought and sold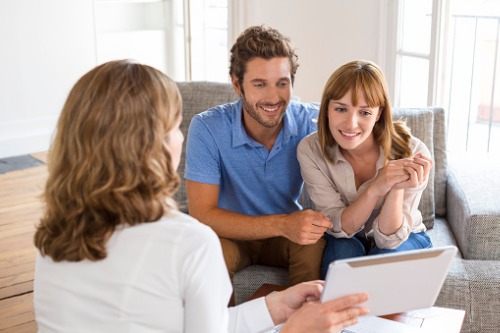 Breathe Life, a provider of digital solutions for the insurance industry, has introduced the Advisor Experience portion of its end-to-end platform to modernize the way personal insurance is bought and sold.
The platform provides a unified experience and data model for insurance companies to empower agents from the back-end Advisor Experience to the front-end Consumer Experience.
The Breathe Life Advisor Experience is designed for insurance carriers who want to provide their financial advisors and clients with a great digital and omnichannel experience. La Capitale Insurance and Financial Services is the first carrier to implement the solution.
Martin Delage, executive vice-president of individual insurance and financial services for La Capitale, said: "We believe that Breathe Life's dynamism and agility will enable La Capitale to fulfil the promise it has made to its partners, namely that it is fast and easy to do business with La Capitale."
Financial advisors continue to play an integral role in distribution and client satisfaction. According to the research firm, LIMRA, having "a personal relationship with an agent or advisor is highly valued and not going away," but "the nature of that relationship is changing, incorporating a digital element." The report also noted that "technology is vital for advisors to be successful".
"Advisors are on the front line with clients who have come to expect a highly personalized, real-time purchasing experience," Ian Jeffrey, co-founder and CEO of Breathe Life, said. "Carriers that are committed to providing the best possible experience for both customers and advisors need to empower their financial advisors with modern, consumer-centric solutions."
The Breathe Life Advisor Experience delivers a cost-effective solution for carriers to help advisors sell products online, add value, and improve the digital experience of their clients. It does so in a number of ways, including:
Digital transformation by unifying data silos, advisor applications and client data so it seamlessly carries over from quote to application to contract and upselling.
Reducing IT and operational costs: hitting the ground running and quickly implementing a more efficient distribution strategy at a fraction of the time and cost of building a digital solution from scratch.
Accelerating the path to new markets: custom-brands digital solutions empowering advisors, speed time-to-revenue, and uncovering new market opportunities.
The Advisor Experience also features a suite of services that enables advisors to complete and manage applications digitally throughout the insurance transaction lifecycle. These include:
A white-label carrier solution for advisors, featuring a broad set of services for secure client management.
Digital application with an instant decision makes it easy for advisors to complete, manage, and submit applications online and receive a decision at the point of sale.
Advanced analytics to inform and improve the sales process to increase pipeline development and uncover new market opportunities.
Product insights to make data-driven decisions about product offerings.