Planning for serious sickness or injury can be a major headache for high earners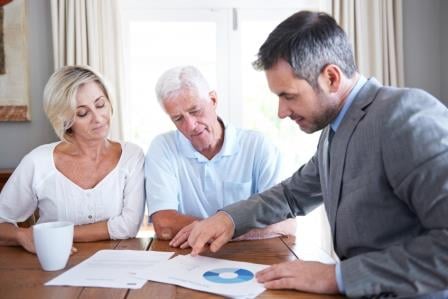 Statistics from the Canadian Life and Health Insurance Association indicate that one in three Canadians will be disabled for a minimum of 90 days at least once before they turn 65. Encountering such a situation would certainly be difficult for anyone, and wealthy Canadians are no exception.
"The higher the income and the more moderate the net worth, the more eager people are to make sure that if something happens, their income is replaced," living benefit insurance expert Lawrence Geller told the Globe and Mail.
High-net-worth or high-income individuals are likely to have greater-than-average financial responsibilities, whether it's having to finance a business or support family members who are used to a lavish lifestyle. For that reason, disability and critical illness insurance are significant parts of their financial portfolios.
Complicating matters is a cap on the disability insurance benefit they can buy. In Canada, the limit is $35,000 a month – insufficient for those earning $2 million or more per year. Going to different domestic providers isn't a solution either. "In Canada, you cannot stack monthly disability benefits to get a larger amount than one company will sell," Geller said.
To get that added coverage, clients have to look to a foreign provider such as Lloyd's of London. "When you get much-higher-income people, we start stacking Lloyd's on top," he said.
All employees – high-income individuals included – should also scrutinize the coverage provided by their employers. "I review any coverage that my clients have through their employer and look at possibly adding to it or putting other products in place,"
Sun Life Financial
adviser Layne Choong told the publication.
Another option for professionals is protection against loss of future earnings. Those who anticipate earning more in the future may want to buy coverage for that income right away, even though they're currently earning substantially less. With a loss-of-future earnings plan, a young professional can get $1 million or more of added disability protection. "Depending on the profession, or on the business, you see that quite a bit," Geller said.
Health and disability insurance products can be complicated because of the number of aspects that need to be looked at. Regulator websites, such as Toronto's OmbudService for Life and Health Insurance, provide lists of advisors registered and licensed in specific provinces.
Geller added that there are only about a couple hundred disability specialists in Canada qualified to handle high-income and high-net-worth clients' specific needs. To illustrate, he noted that a third of all disabilities affecting professionals, high-income, and high-net-worth individuals in Canada "are mental and nervous disabilities. And critical illness insurance will never pay for mental and nervous."
Related stories:
Canadians are ignoring prospect of a rainy day, says Edward Jones advisor
Critical illness insurance benefits dulled by cumbersome restrictions