Advocate speaks out in support of establishing a regulated market for life insurance settlements in Ontario and across Canada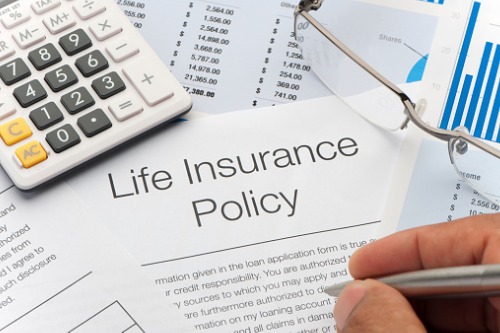 In its newest pre-budget submission to Ontario, the Canadian Life and Health Insurance Association (CLHIA) urged the government to reject Bill 219, a bill that seeks to modernize the province's Insurance Act by amending Section 115. The issue: the amendment would allow for the sale of life insurance policies between policyholders and third parties other than the issuing life insurance company, which the CLHIA said would open "opportunities for exploitation."
Such transactions, known as life settlements, were described by the CLHIA as "trafficking in life insurance policies." But according to its supporters, the private members' bill would allow thousands of seniors and vulnerable persons who own life insurance policies in Ontario to better help themselves by selling a financial asset they own.
Among those supporters is Warren Horowitz, a private citizen and vocal advocate for the introduction of a life settlement market across Canada.
"I have not been paid a single dollar for this. Nobody's paying me," Horowitz told Life and Health Professional. "But I believe so firmly in this that I've taken a stand, and I have to do it now because I don't know how much longer I've got."
A former veteran of the life insurance industry, his career was cut short when he was diagnosed with multiple sclerosis; he worked for as long as he could before the illness forced him to resign after 11 years at his company. Years later, he still suffers excruciating bouts of pain, and is unable to sleep without taking amounts of medication that, in practically any other person's case, would be potentially lethal.
The physical and medical toll of the disease has pushed Horowitz into a financial race against time. "I have a term policy, and it doesn't have a cash surrender value," Horowitz said. "In a few years, I won't be able to afford to keep it up. Unless things change, the insurance company will keep the $50,000 or so that I've already paid into it, and I'll get nothing."
If a life settlement market were to be established in Ontario, he said, Horowitz would be able to sell his policy to a third-party company. That means the responsibility of keeping the policy in force would go to the company, who would then collect the death benefit when Horowitz passes away. Horowitz, in turn, would be given a large cash payment that he could use for his personal needs, as well as prepare for his funeral.
As for those who already have the option of surrendering their policies or getting a policy loan, Horowitz said a life settlements market could potentially provide a more beneficial alternative: the payments would be based on the fair market value, which is derived from the policy face value rather than just its cash surrender value. That would be greatly helpful to seniors faced with unexpected financial burdens, as well as individuals suddenly unable to afford their whole life policies because of a life-changing disease.
"Some business owners, to get a hefty-sized loan for their business, are required to take on a life insurance policy as part of the terms of the loan," Horowitz added. "Once that loan has been paid off, what happens to the policy? Should the business owner just let it lapse and write off the money that they've been paying to keep it in-force, or should they have the option to sell it in a life settlement market?"
Horowitz is not alone in his views. Leonard Goodman has been on the front lines of the fight for a Canadian life settlements market ever since he founded the Life Insurance Settlements Association of Canada (LISAC), which he still heads today. Paul Tyers, founder and portfolio manager at Canadian Life Settlements, has likewise been a long-time champion for the cause; he has years of first-hand experience handling life settlement transactions in the regulated markets of Quebec, New Brunswick, and Saskatchewan as well as in Nova Scotia, which last year amended its Insurance Act to ban the practice.
To address critics' concerns regarding fraud and financial exploitation, Horowitz and other advocates are supporting a regulated and responsible market for life insurance settlements in Ontario. The vision, as Horowitz describes it, is to offer settlements as an option to individuals whose eligibility, willingness, and suitability for the transactions will be established with the help of qualified professionals. They are also proposing a 10-day "cooling off period," during which time individuals who change their mind will be able to return the money they received from the life settlement company in exchange for their policy back.
"What we're recommending is to give the regulators currently in charge of life insurance licenses oversight on life settlements," Horowitz said. "Someone would need a valid life insurance license in order to do life settlements, and the companies would do a background check to make sure they're not hiring anyone with any trouble from the past."
Even with an open regulated market, he acknowledged that any prospective life insurance settlements industry in Canada will take time to flourish. The United States market for life settlements has existed since the '90s, but currently does about US$4 billion worth of business a year, compared to the trillions of dollars that the U.S. life insurance market is worth now. Still, he believes that people will inevitably recognize its importance.
"When you are in severe financial need and decide to sell your car, you don't have to call Toyota or General Motors and ask them to buy it back," Horowitz said. "I don't see anything wrong with doing that for life insurance. I think this is going to happen, and the industry just needs to accept it."