Factors aside from Canada's limits on drug prices contribute to soaring costs south of the border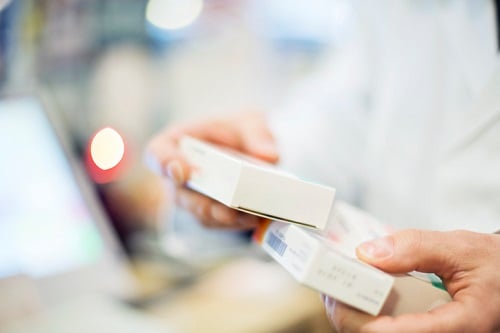 To control high prices charged by pharmaceutical firms in the US, US President Donald Trump recently proposed that other countries that set price limits, such as Canada, should raise their prices. The reasoning is that drug companies are forced to raise prices for Americans to get the necessary profits to pay for research and development of new life-saving medicines.
But Joel Lexchin, Professor Emeritus of Health Policy and Management at York University, doesn't agree. "Raising Canadian drug prices is not going to lower those in the US. But it may put more money into the pockets of the most profitable drug companies," he wrote in a recent think piece on The Conversation.
Citing a report from the Institute for Health and Socio-Economic Policy, Lexchin argued that Big Pharma company profits were projected at over 25% in 2016, and most of it wasn't spent on research and development. In 2015, 64 out of the top 100 pharma companies by sales reportedly spent twice as much on marketing and sales as they did on research and development.
"Fifty-eight spent three times as much, 43 spent five times as much and 27 spent 10 times the amount. Only 8.3 per cent of their revenue went into developing new drugs," he said, adding that share buybacks and dividend payouts also take higher priority for pharma companies than research and development.
Pharma firms also get investment support for their R&D efforts, he said, noting that the US National Institutes of Health invested in each of the 210 new drugs that got FDA approval from 2010 to 2016. The Patented Medicine Prices Review Board (PMPRB), he added, has found that only 10% of the 691 new drugs introduced into the Canada from 2010 to 2016 represented substantial improvements or breakthroughs compared to pre-existing drugs.
"If Trump is serious about pushing this demand [for Canada to raise its drug-price limits] then we should worry, especially with NAFTA up for renegotiation," Lexchin said. The original treaty from 1994, he noted, was what pushed Canada to delay the entry of lower-priced generics.
And when the US participated in the Trans-Pacific Partnership negotiations, he added, it unsuccessfully pushed for other countries to follow its lead in delaying the entry of equivalent versions of biologics for 12 years.
"We don't know what is happening with NAFTA but given its track record on drug patents it's hard to believe that this is not an issue for the US," Lexchin said. "The solution for US drug prices is for the American government to take on the drug companies — not to blame other countries for its unwillingness to do so."