How Equisoft's agency management system can address growth challenges in Canada's competitive life insurance space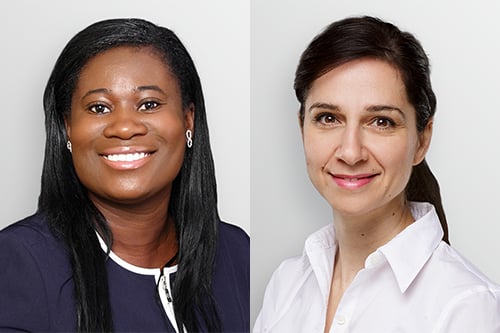 It's been said that change is the only constant, and by extension, one might say the same for technology given its role in disrupting industries. In the insurance and wealth management space, Equisoft has long established itself as a leader in enabling that type of change – and its story is still far from over.
"We founded Equisoft over twenty-five years ago, Luis Romero being our CEO," said Florence Sabbah, Vice President, Canada at Equisoft. "Since we launched our first product, we've grown to service the whole insurance industry with end-to-end solutions, servicing all players including advisors, distributors, and all the way through to large carriers. We have quite a range of products, but we're still continuing to increase the breadth of business functionalities that we support."
While Equisoft has an international footprint for its products and services, Sabbah said it also counts many large carriers among its client base here at home, including one of the top three Canadian insurers. Across the national wealth and insurance space, they have business with BMO, Bank of Nova Scotia, and Richardson Wealth.
Recently, Equisoft also announced an expansion of a partnership with AgenZ, the third-largest MGA in Quebec with over 1,500 advisors. AgenZ includes Peak Financial Services and Financière S_entiel, a Quebec-focused independent insurance brokerage and financial services firm, which recently announced its deployment of the Equisoft/centralize agency management system.
"Having a client like AgenZ is going to definitely continue to increase our footprint throughout Canada," said Grace Ata, Vice President, Account Management, Canada at Equisoft. "We already had a good partnership with S_entiel as they were already using our Equisoft/connect CRM solution, and we see this as a true extension of that relationship. They're poised for growth, they're looking at extending their advisor base, and we want to be part of that journey just as we do for all our MGA clients."
The Equisoft/centralize product was added to Equisoft's product shelf through an early 2019 acquisition of AGEman, another agency software firm that's served many clients in Canada for three decades. The president of AGEman, Nathan Carey, and his team joined the Equisoft family as part of the acquisition, bringing with them a cache of business and technical knowledge built over the course of 30 years.
"Equisoft/centralize was developed with an open architecture," Ata said. "It really integrates nicely with in-house solutions at Equisoft, as well as other solutions and systems used across the country. Aside from our Equisoft/connect CRM product, Equisoft/centralize can connect to SalesForce and other CRMs, giving MGAs and their advisors a choice on what option to use."
Going a step further from that, the Equisoft/centralize solution is connected with a lead-tracking module that follows all steps of the life-insurance journey, including discovering a prospect up to the point of consultation where clients are provided with an insurance needs analysis. "There's a whole gamut of other solutions we're able to connect to so the end consumer has a more holistic experience," she said.
Another important item for advisors, Ata said, is the ability to integrate with carriers' application notification feed. That means information related to an application entered by an advisor through the carrier website is fed directly into the Equisoft/centralize system as part of the CITS feeds underwritten with a standardized format approved by CLIEDIS.
"We recognize the level of investment that goes into carriers developing these CITS feeds," she said. "For those who haven't developed those feeds yet, we've created a mapping document and a technology stack that's able to process non-CITS feeds. There are also a couple of carriers who don't have a book of business feed, and we work with them and the MGA(s) they deal with to program that information, either through Excel spreadsheets or CSV files, into our system on a daily, weekly, or proposed-frequency basis."
Another differentiator, Ata said, is the way Equisoft/centralize understands and handles commissions. One long-standing challenge to the industry has been a massive inventory of product lines and plan codes, which can run into the tens of thousands for a given carrier across its existence. As of now, she said there is no single place where that data is stored, though CLIEDIS is in the process of collaborating with vendors on a way to access the information simply.
"Over the course of Equisoft/centralize's 30-year existence, it has collected this information from every carrier with new MGAs that come on board," she said. "We've been mapping thousands and thousands of lines of that data, creating a repository that lets MGAs determine how much commission they would have to pay out before the policy is even settled with a carrier. It saves them a lot of time as advisors get notified about their compensation immediately, and it speeds up the reconciliation process between what they see and what the carriers see in the system."
Many MGA clients that Equisoft works with have long recognized the need for digital evolution, the COVID-19 pandemic exposed areas of their business that need improvement. One typical pain point relates to data access and automation: a carrier might tell the MGA that an application is missing information, which in many cases would trigger a manual process of collecting the missing information, as well as working on their own client to ensure they're compliant and that the advisor is compliant.
"Clients have realized the need to have a back-office like Equisoft/centralize that's not constrained by old legacy code, but can innovate to drive efficiency," Ata said. "Equisoft has a flexible technology approach and can work in an agile environment with its clients to speed up their digital transformation projects."
The technology push has also been driven by a broader trend of consolidation among MGAs. As firms strategically buy out smaller agencies, there's tremendous pressure to stay relevant and keep advisors from moving directly to insurance carriers. And with the trend toward direct-to-consumer insurance, there's a need to come up with ways to provide advisors with a different value proposition.
"By having tools that integrate and communicate with each other, you're arming your advisors with new ways to do business, and not bogging them down with manual processes," Ata said. "They're selling faster, you collect fees faster, and consumers get much-needed protection faster. Everyone's happy."
A third force driving technology adoption is the evolution of the life-insurance consumer. Aside from seeking convenience in the canvassing and purchasing process, the next generation also wants the ability to get advice on investments and how insurance could play a role beyond providing financial security for their family should they pass away. The upshot for MGAs, Ata said, is an imperative to equip advisors with the resources to sell quickly and provide good advice, all while not having to worry unnecessarily about the burden of compliance data entry and excessive paperwork.
"Consumers are looking for more than just a product, and that's the key for MGAs to stay ahead of some of their peers," she said. "Some may ask 'Is Amazon going to come up with something that's going to obliterate us?' If your value isn't just product-based, if it's about how you equip your advisors to give advice and enhance their ability to do their work, then no one can replace you that easily."