Partnership with leader in genetics-based medicine comes on the heels of groundbreaking study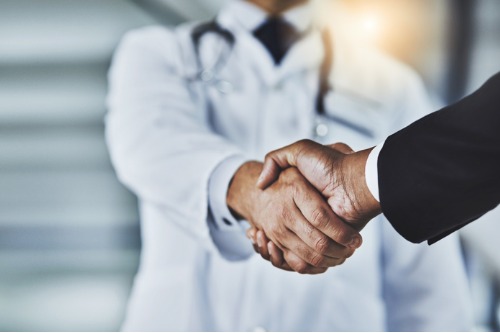 Green Shield Canada (GSC) is wading into the world of genetics-based drug treatment with an investment in GenXys, a Canadian pharmacogenomics leader.
Under the newly announced relationship, the two companies will collaborate on novel pharmacogenomics products to drive more informed pharmaceutical prescriptions, fewer adverse drug reactions, and better health outcomes for patients. The products are slated for release later this year.
"We are excited to be working with the GSC team as we shape the next stages of the pharmacogenomics story," said GenXys CEO Karl Pringle. "Our partnership opens the door to a wide range of new possibilities."
"GenXys stood out as a forward-thinking partner that shared our commitment to solving complex health challenges," added David Willows, EVP, Digital, Innovation and Brand Experience at GSC.
The investment in GenXys follows a study conducted by GSC and HBM+, GSC's health benefit management solutions provider, which explored how pharmacogenomics influenced outcomes on over 200 outpatients diagnosed with depression, anxiety, and other major mental health conditions.
Among the study's results, which will be shared later this summer, is that patients receiving pharmacogenomics-guided treatment reported markedly greater improvements over a six-month period. That applied to a variety of clinical measures, including severity of depression and anxiety as well as level of disability.
"GSC has a long history of measuring the value of health benefits spending, and we look forward to exploring the role of pharmacogenomics in maximizing patient health outcomes and advancing the specific value of drug spend."