One in five Canadians believe they needed mental healthcare in the past year, yet a third did not get adequate help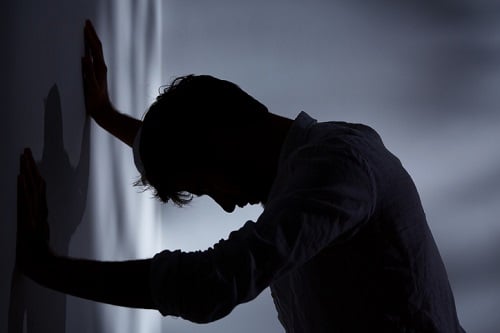 One in five Canadians believes they needed mental healthcare in the past year, yet a third of them did not get adequate help.
Without that help, many face incorrect diagnoses and longer recovery periods. To address this critical gap, and in recognition of World Mental Health Day, which was marked on October 10, Great-West Life has announced the launch of Best Doctors Mental Health Navigator services from Teladoc Health – the first Canadian insurer to do so.
"A growing number of people are struggling with mental health issues, having limited or no access to the mental health supports they need," Ryan Weiss, Vice-President, Group Customer Products & Experience, Great-West Life, said.
"Through Teladoc Health, we can increase access to specialized care, which has the potential to be life-changing, especially for those who find their condition is not improving despite a current diagnosis or treatment plan. This furthers our purpose in improving the mental, physical and financial wellbeing of Canadians, and extends our long-standing commitment to championing mental health issues in the workplace."
Mental Health Navigator is a collaborative program that draws on a team of clinicians, psychologists, psychiatrists, and expert physicians to help get the right diagnosis, outline an action plan and offer guidance through the mental health system. The service helps those seeking a diagnosis or looking for a review and second opinion on their current treatment plan to find a recommendation specific to their needs.
Teladoc has reported that the impact of its Mental Health Navigator has had significant results on those who sought a second opinion on their current treatment plan. In Canada, 87% of those who used the service received a modified diagnosis. Eighty-one per cent received a modified treatment plan and 87% received a modified medication. With adherence, this comprehensive approach may help address presenteeism, absenteeism, and disability costs associated with employee mental health conditions.
"The positive results members have experienced using Mental Health Navigator speak for themselves, and we look forward to helping more Canadians access the care they need through the expansion of our virtual care services with Great-West Life," Dr. Hanif Jamal, Canadian Medical Director, Teladoc Health, said.
"Whether it's their mental or physical health, Canadians should count on getting the right expert care and guidance when they need it, and Mental Health Navigator provides that assurance."
Mental Health Navigator services are now available to plan members whose group benefits plans already have traditional Best Doctors services, including all Great-West Life employees. The new benefit is available at no additional cost to the employees or members and has also been extended to their parents and parents'-in-law for free.