Canadian insurer unveils mobile-friendly Health Connected aimed at encouraging users to take charge of their health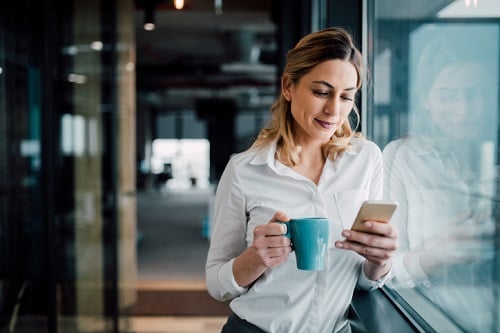 Great-West Life has announced the launch of Health Connected, a mobile-friendly health and wellness platform that draws on strategic features to encourage users to take charge of their health.
When they do, from now until December 31, 2019, they can enter for a chance to win wellness prizes from Great-West Life. Prizes include $4,000 cash the winner can use on whatever wellness means to them.
"Many of us struggle to practice self-care, be it through exercise, nutritious food, good sleep, hygiene or stress-management techniques," says Ryan Weiss, Vice-President, Group Customer Product & Experience, Great-West Life. "Health Connected has a built-in engagement strategy – our wellness prizes – that reward taking steps to improve health and get at the heart of this challenge."
Weiss says the platform is accessible to virtually all members of Great-West Life group health and benefits plans, at no extra cost to plan sponsors. "We're making this investment in our customers' organizational wellness because we believe it will help improve employee morale and engagement and reduce disability claims," he explained.
Strategic features include:
Digital health coaching
Users complete a comprehensive, personalized health risk assessment for a scorecard outlining their risks across 15 health and wellness categories as well as their standing in seven core skills that very healthy people have mastered using the health skills profile assessment. A plan member's high health-risks are then moved into the digital health coach to help them build a 28-day action plan to stay motivated and see results. They can set reminders and log progress to establish lifelong healthy habits.
Challenges
Team and solo challenges in categories of nutrition, fitness, stress, or happiness help users practice their health skills in a fun, competitive way. Participants can interact with each other to keep things lively. Game elements like points and badges help keep people engaged and forging long-term healthy habits.
Virtual adventures
Workouts can go global with virtual tours of the world's great cities, like Paris, London and New York City, helping users adapt their fitness routines, stay focused and take control of their workouts.
Integration with top fitness apps
Sync with top fitness apps and devices to track daily activities related to sleep, fitness, and nutrition data directly into the platform.
"As the newest addition to our shelf of health and wellness resources, Health Connected is another example of how we use technology to deliver a benefits experience when and where our customers want it," Weiss said. "It's all part of our commitment to the financial, physical and mental well-being of Canadians."