Researchers are working on an alternative for the Canadian healthcare system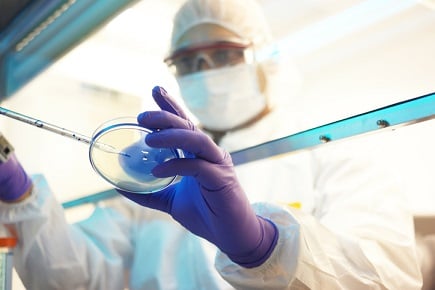 A treatment against childhood leukaemia has become the first-ever form of gene therapy to get approval in the US.
The US Food and Drug Administration has approved a treatment developed by Novartis and the University of Pennsylvania, reported CBC News. Known in the scientific community as CAR-T cell treatment, it uses gene-therapy techniques to reprogram T-cells — immune-system cells that normally recognize and attack foreign agents like bacteria — so that they can target cancer cells.
The treatment is also made to be long-lasting. The reprogrammed T-cells are also made to multiply for months or years, creating hundreds of millions of copies that would continue attacking cancer cells in the patient's body.
Novartis' treatment, which would be custom-made for every patient, comes with a US$475,000 price tag. The patient's cells will be harvested, frozen, and shipped to a Novartis factory, where the dose will be created in around three weeks. It will be available only through selected medical centres equipped to handle the innovative therapy as well as possible side effects.
The CAR-T therapy will initially be aimed at patients suffering from acute lymphoblastic leukaemia, a form of paediatric cancer that affects more than 3,000 children and young adults per year in the US.
In a study of 63 advanced patients, 83% went into remission with the therapy. Some patients from the study have relapsed, and most suffered potentially life-threatening side effects including severe fevers, plunging blood pressure, and organ damage in some cases. Still, the treatment has reportedly produced the highest remission rate compared to anything other to date.
"I don't want to be an apologist for high drug prices in the US," said Dr. Stephan Grupp of Children's Hospital of Philadelphia. "But that's a really significant one-time investment in [cancer patients'] wellness, especially in kids who have a whole lifetime ahead of them."
Since the therapy has been approved only in the US, Canadian patients will have to wait before they can access the treatment. The enormous cost of the drug also puts it beyond the reach of many families.
However, Canadian scientists are already working on a solution. The team headed by John Bell, a scientific director of BioCanRX and a senior scientist at the Ottawa Hospital, is working on a two-step protocol that would be affordable for the public healthcare system.
"We are exploring a more Canadian solution where we can have it produced in our own institutes, and given like a bone marrow transplant which is not commercialized but simply done on an institute basis," he said.
With funding from the Ontario Institute for Cancer Research, the Canadian researchers are also trying to combine CAR-T cell therapy with virus therapy to treat solid tumours — something that current CAR-T cell therapies have not been successful against.
Related stories:
Cancer claims from Hamilton firefighters are double the provincial rate
Australian insurers' use of genetic information cause concern