Mother Nature delayed the first execution of a woman in Georgia for 70 years.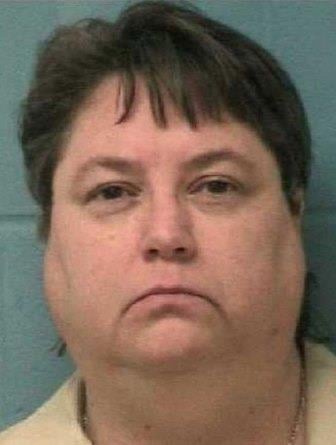 A freak snow storm brought some reprieve for Kelly Gissendaner and spared her being the first woman executed in Georgia in 70 years.

In 1998, she was convicted of hiring her lover to kill her husband in part of an attempt to leave him and capture a lucrative life insurance payout.

She had been scheduled to die by lethal injection at 7 pm local time after a last ditch clemency bid failed. But a prison spokesperson confirmed execution was delayed "due to weather and associated scheduling issues."

Gissendaner had been on death row for 17 years after she convinced her then boyfriend to prove his love by killing the man she said stood in their way.

But Gissendaner discovered that her husband's life insurance policy was worth only around $10,000, by the time police found the body, two weeks later.

Following the murder, friends and police were conscious of her apparent lack of emotion, but her downfall was telling them she had a boyfriend.

The authorities soon uncovered her boyfriend, Gregory Owen's, connection to her and arrested the pair two days after the funeral.

They both faced the death penalty unless they pleaded against each other in return for a life sentence with no chance of parole for 25 years.
Gissendaner refused, but Owen agreed, and a jury convicted her of murder with malice in 1998. Owen is still serving his sentence but could be released in 10 years.

This is the first time Georgia has delayed an execution because of weather. Georgia Governor Nathan Deal declared a state of emergency and the closure of school and government offices with a strong winter storm due to hit.