Lack of standardization has made it difficult to compare provinces' performance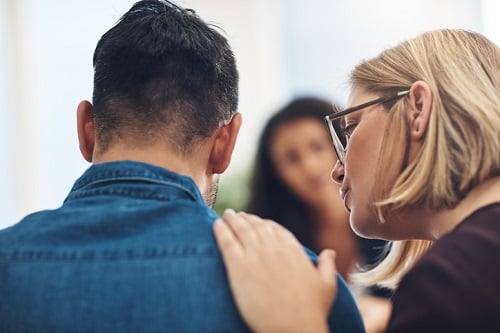 A new study has brought health care providers and policymakers fresh insight into the state of mental illness and treatment across Canada.
The study titled
Toward Mental Health Services in Canada
was published by the Centre for Applied Research in Mental Health & Addiction at Simon Fraser University in Canada, reported the
Toronto Star.
Covering Ontario, Quebec, Manitoba, Alberta, and BC, the study compiles data on mental health and addiction care and access.
The research is particularly significant because it has standardized the information across the different provinces. According to a co-author of the study, data collection for mental health and addictions is not consistent throughout the country.
"There's no way to address the deficiencies that we know exist [throughout the mental health system] unless at minimum you're able to measure the status quo," Dr. Paul Kurdyak, a scientist at the Institute for Clinical Evaluative Sciences and associate professor of psychiatry at the University of Toronto, told the
Star
.
According to Kurdyak, national oversight is difficult because healthcare is administered at the territory and provincial level. On top of that, jurisdictions differ in the statistics they collect and how they define the information, which makes comparing provinces' performance a challenge.
Two particularly problematic areas are youth mental healthcare, which is handled by multiple government departments in most provinces, and care provided by private psychologists and other professionals, which are not covered by public insurance plans.
The report from Simon Fraser University collated information on access to family physicians, emergency room visits that get referred to mental health services, physician follow-ups after hospital discharges, mortality rates, rates of suicide, and suicide attempts.
The rate of suicide attempts among those suffering from mental health and addiction issues is markedly higher in Manitoba, but the percentage of deaths from suicide is higher in Quebec and BC.
Albertans who get hospitalized for mental health or addiction issues are the most likely to have a follow-up visit to their psychiatrist or family doctor seven to 30 days after being discharged. Quebec has the lowest rate of such timely post-discharge appointments.
"[The data] really helps to inform, not only at a national level but on a provincial level, strategies and approaches for meeting a healthcare need," said Dr. James Bolton, associate professor of psychiatry at the University of Manitoba and co-author of the report.
The researchers invested considerable effort in compiling and standardizing the data across provinces. "I would like to see us learn from the process that we went through this time," Kurdyak said. "I would very much like for there to be more provinces and territories brought on board."
Related stories:
Sun Life signs ground-breaking mental-health partnership
Manulife announces renewal of mental health partnership