The court's reading of one insurer's LTD policy extended the coverage to claims made after employment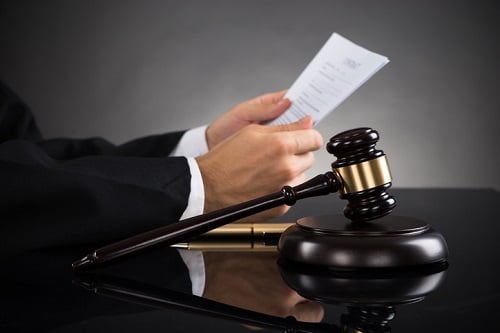 The Court of Appeal for Ontario (ONCA) has ruled in favour of a man who submitted a claim on a long-term disability (LTD) policy with his former employer months after he ended his working relationship with the company.
The story behind MacIvor v. Pitney Bowes, 2018 ONCA 381, began when Ontario resident Lenard MacIvor sustained "a traumatic brain injury and a significant musculoskeletal injury during a company-sponsored event in Costa Rica," wrote employment and immigration lawyer Nikolay Chsherbinin in the Law Times. MacIvor, who worked at Pitney Bowes at the time, was off work for nearly four months following the incident.
He encountered difficulties on the job when he returned; his responsibilities were continuously reduced, prompting him to quit his employment out of frustration. "MacIvor was unaware of the permanent and disabling nature of his brain injury until after he resigned his employment with Pitney Bowes," Chsherbinin said.
A few days after he resigned, MacIvor got a similar job at Samsung, where he experienced the same difficulties; Samsung dismissed him less than a year later. He tried to make an LTD claim with the company, but was told that because his injury occurred during his time with Pitney Bowes, he'd have to apply for the coverage under his former employer's policy.
Pitney Bowes said that under the terms of its Manulife-administered policy, MacIvor's coverage ended when he stopped his employment. The case was initially heard by Justice Andra Pollak, who accepted the argument. However, the ONCA reversed Pollak's conclusion on the basis of the principles of interpretation applicable to insurance policies, which were re-affirmed by the Supreme Court of Canada in Ledcor Construction Ltd. Northbridge Indemnity Insurance Co., 2016 SCC 37.
"[W]here the language of the insurance policy is unambiguous, effect should be given to that clear language, reading the contract as a whole," the Supreme Court said in Ledcor. "[W]here, however, the policy's language is ambiguous, general rules of contract construction must be employed to resolve that ambiguity.
"[I]f ambiguity still remains after the above principles are applied . . . coverage provisions in insurance policies are [to be] interpreted broadly, and exclusion clauses narrowly," the top court added.
The ONCA took the view that the policy's exclusionary language related to an employee's future claims, not claims that arise from an occurrence that takes place during their employment. "In the ONCA's view, to conclude otherwise would leave former employees, like MacIvor, in the untenable position of having no disability coverage from either their former employer or any new employer," Chsherbinin said.