Officials have made concessions in light of delays from a strained processing system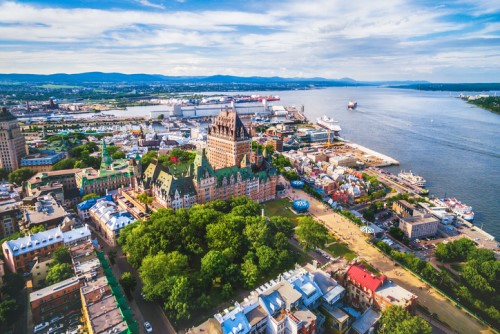 Immigrants seeking asylum in Quebec are being given access to healthcare services before the government can determine their eligibility to make claims.
After nearly 3,000 people crossed the Canada-US border to enter Quebec in July, an estimated 3,800 more arrived during the first two weeks of August, according to
Global News
. The system is starting to strain, with the government setting up temporary tent housing to accommodate the growing influx.
The normal process for "irregular" arrivals who cross the border illegally — which usually takes just hours or days — involves a security check followed by an assessment to determine if they're eligible to make a claim. But arranging the eligibility interviews is taking longer than ever.
"The situation right now is for people unless you are very vulnerable, at this moment we are [on] the 21st of August, you will have your eligibility interview in January," said Denise Otis, a protection officer with the office of the United Nations High Commissioner for Refugees in Montreal.
The security screening is proceeding as normal, according to Otis, but the sheer number of people is causing delays in the second screening. "There were too many people waiting for days in difficult conditions, so [the officials in charge] decided to only proceed with … receiving their names," she said.
In the meantime, people are being given access to benefits that only refugee claimants waiting to be heard by the Immigration and Refugee Board normally have access to. These include basic health care under the Interim Federal Health Program, according to Immigration, Refugees and Citizenship Canada (IRCC).
"[The delay in the eligibility interviews] leaves individuals without [medical] coverage for several weeks … It also delays their ability to undergo an immigration medical exam in a timely way," said (IRCC). "In light of this, we will begin extending this coverage to asylum seekers immediately as they enter Canada."
Even after receiving temporary benefits, some applicants may be found ineligible for a claim — for example, if they are found to have already made a claim in Canada years ago — and asked to leave the country.
According to Immigration Minister Ahmed Hussen, efforts are being made to ramp up processing capacity at Lacolle. IRCC has also said they're opening a new floor to triple capacity, as well as scheduling earlier interviews for those who have already completed their required paperwork.
Related stories:
Woman awarded after facing "wrath" of corporation
Government to restore health care for refugees