Practitioners and laypeople agree that access to health information is important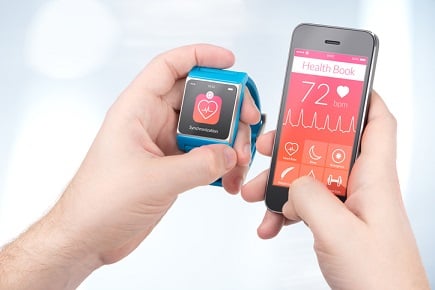 A comprehensive 19-country healthcare study conducted by Royal Philips has revealed that connected care technology — which includes remote blood and heart monitors, mobile health apps, and wearable fitness devices — is seen as a way to improve care and let people better control their health.
Based on results reported in the
Philips Future Health Index
, respondents agreed that connected care technology, which includes secure sharing of patient data between healthcare practitioners and hospitals, is important to improving care. Healthcare professionals and the general public emphasized that it could be used for better treatment of medical issues (94% and 83%, respectively), diagnosis of medical conditions (87% and 82%), and home care services (82% and 78%).
"The healthcare challenges we face in Canada are real and imminent," said Iain Burns, CEO of Philips Canada. "With an aging population, rise in chronic diseases, and continually escalating costs, innovative solutions such as connected care technology are crucial to help healthcare providers manage costs while improving patient care and outcomes."
Around half (51%) of the general population and 40% of healthcare professionals believe that Canadians are able to access the resources they need for home care. The general public believe that next to diagnosis, connected care technologies are most crucial to home care (38%). Healthcare practitioners place higher importance on such technologies in home care (60%), with 54% of the opinion that the devices can improve long-term management and health-issue tracking.
The integration of the healthcare system is also important to ordinary Canadians (79%) and healthcare professionals (83%). When asked whether the system is actually integrated, few healthcare practitioners (21%) and members of the public (27%) said they believe it is. Healthcare professionals considered access to secure information-sharing platforms between practitioners as having the most positive impact on Canadians taking care of their health.
"We're going to see a massive improvement in the healthcare system when healthcare is integrated – from prevention to diagnosis to treatment," Burns said. "That means all the remote monitors, healthcare professionals and medical departments are connected and sharing information and data on an individual's health."
While they're extremely interested in connected care technologies, Canadians and healthcare professionals think it's not often incorporated across the health continuum. Furthermore, only 46% of professionals and 22% of Canadians say they are knowledgeable when it comes to those devices.
"Connected care is critical to effectively manage a person's health, both inside the hospital and at home," said Altaf Stationwala, president and CEO of Mackenzie Health, a regional healthcare provider serving patients across the Southwest York region. "Smart hospitals optimize available medical technology and interoperability to share data from one episode of care to another, improving clinical outcomes for patients both inside the hospital and within communities."
Other findings of the study include:
Among Canadians, 61% of the healthcare system meets their needs and 64% say they trust it.
Canadians report using preventive measures such as healthy eating (73%) and regular exercise (58%) to stay health, but just around 20% say they use a health-related smartphone app or wearable device.
Healthcare professionals and the general public believe that a bigger part of the federal healthcare budget should be spent on sick care (61% according to professionals, 55% according to Canadians) rather than on preventive measures (39% and 44%, respectively).
Related stories:
Health Minister Jane Philpott eyes digital healthcare revolution
US academic asks can wearable tech be used to increase health premiums