A major Canadian life insurer is supporting the UN-backed Principles for Responsible Investment.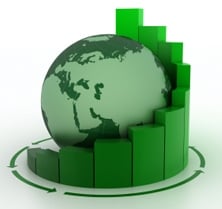 Sun Life Assurance Company of Canada, has joined the United Nations supported Principles for Responsible Investment (UN supported PRI), becoming the first major Canadian life insurer to become a signatory.
Its affiliate, Sun Life Investment Management Inc., will also adopt these principles.
"Adopting the UN supported PRI is part of our ongoing commitment to sustainability," said Stephen Peacher, President, Sun Life Investment Management and Chief Investment Officer,
Sun Life Financial
. "The principles are consistent with our existing investment approach, and with the long-term nature of our business. Being a responsible investor contributes to healthy, sustainable communities - to the benefit of our customers and other stakeholders."
The UN supported PRI, which was established by an international network of investors, requires signatories to implement a series of responsible investment principles. The goal of the program is to help organizations understand sustainability issues associated with their investments, such as their impact on the environment, and to encourage signatories to incorporate sustainability principles into their investment decision-making and ownership practices.
"This was a natural evolution for our company. We have a long-standing history of making sustainable investments. The official adoption of these principles helps strengthen our commitment to sustainability," Peacher said.